Client Spotlight: HB Ranch Donkey Rescue, Inc.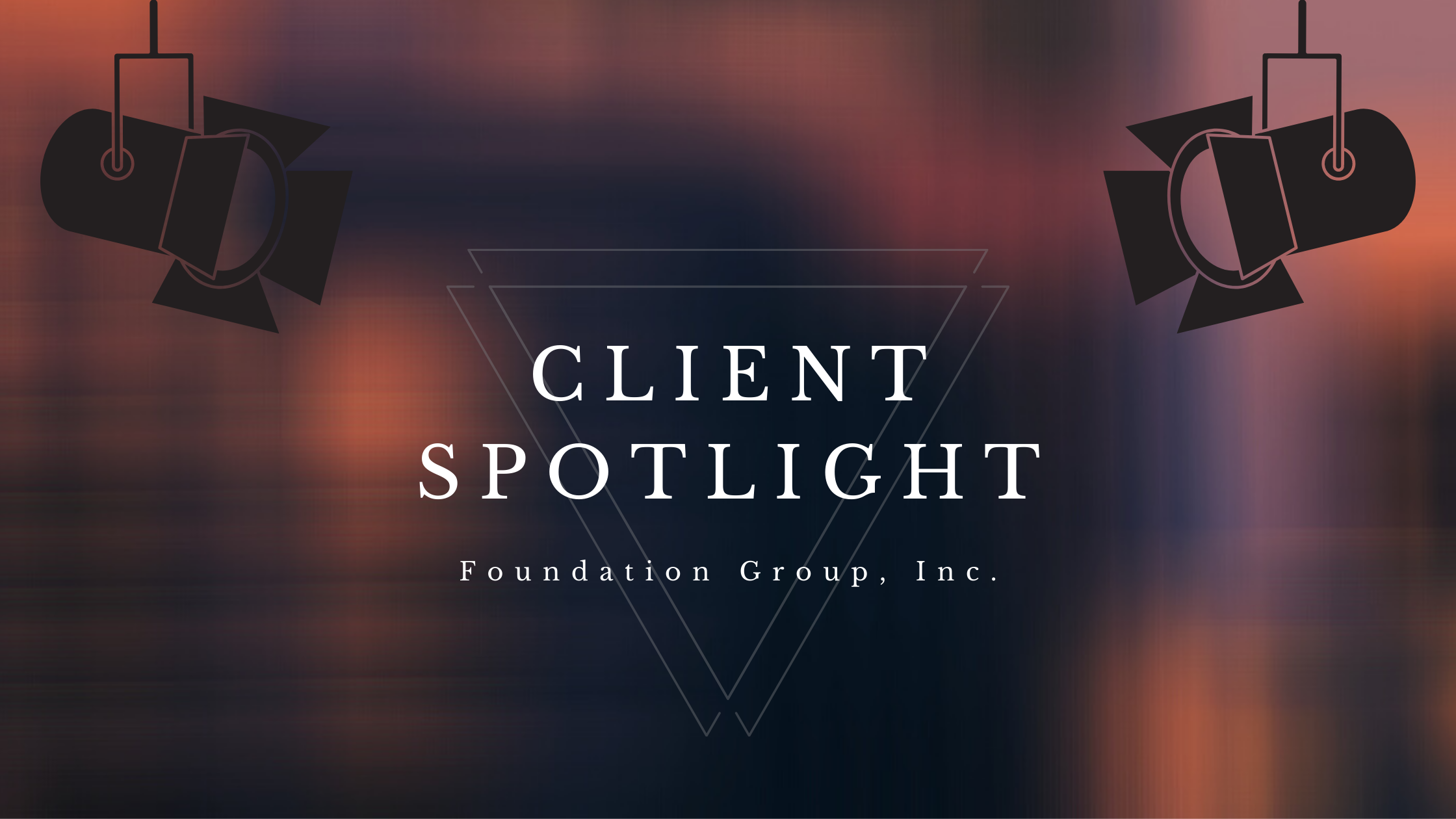 One of the most heart-warming nonprofit charitable purposes is animal rescues. There's something about an animal's sweet face looking back at you that makes most people's hearts melt. Well, the wonderful leaders of HB Ranch Donkey Rescue have managed to not only save lives but bring joy to others in a time when it is desperately needed.
Name of Organization: HB Ranch Donkey Rescue, Inc.
Organization's Location: Santa Rosa Valley, CA, USA
Name of Executive Director/CEO/President: Lynne Bausmith
Incorporation Date: October 11, 2019
IRS 501(c)(3) Determination Date: May 15, 2020
Nonprofit's Purpose: Our mission at HB Ranch Donkey Rescue is to save as many of these intelligent, social, affectionate, and beautiful creatures from destruction and to ensure that when they arrive, they have a loving, welcoming, and peaceful environment to call home.
Organization's Website: www.hbranchdonkeyrescue.com
Organization's Social Channels:
Facebook: https://www.facebook.com/HBRdonkeyrescue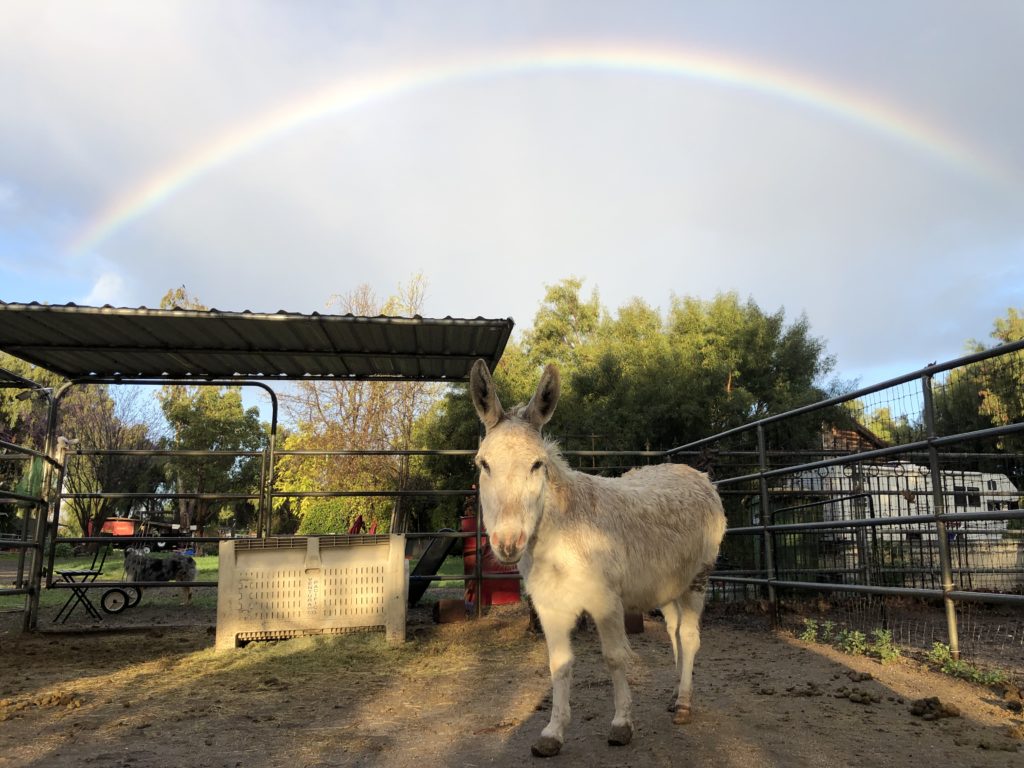 1. Why did you choose Foundation Group to help you start your nonprofit?
When we decided to start a nonprofit, we were completely overwhelmed with the forms, rules, and timelines. We stumbled upon Foundation Group, and after a brief conversation, we decided to have them do all of the hard work for us. It was so much easier, and we had so much peace knowing they had it all under control.
2. What was the reason you decided to start your nonprofit organization?
Lynne had rescued her first donkey over 20 years ago. Her name is Lolita, and we call her Lou. Lou grew up around llamas, dogs, cats, and horses. 20+ years later, Lynne was reading the news and read about how donkeys are being slaughtered by the thousands for their meat and for the gel under their skin for beauty product additives. She talked to her husband, Frank, about her deep desire to rescue miniature donkeys. She did the research, found a contact at the Texas kill pens, and started rescuing. We had been rescuing donkeys for a year until the financial hardship was becoming too much on our own. We wanted to be able to offer everyone who donated to us the ability to write those donations off on their taxes, and we wanted to be able to have fundraisers to raise more money and still offer the same benefits.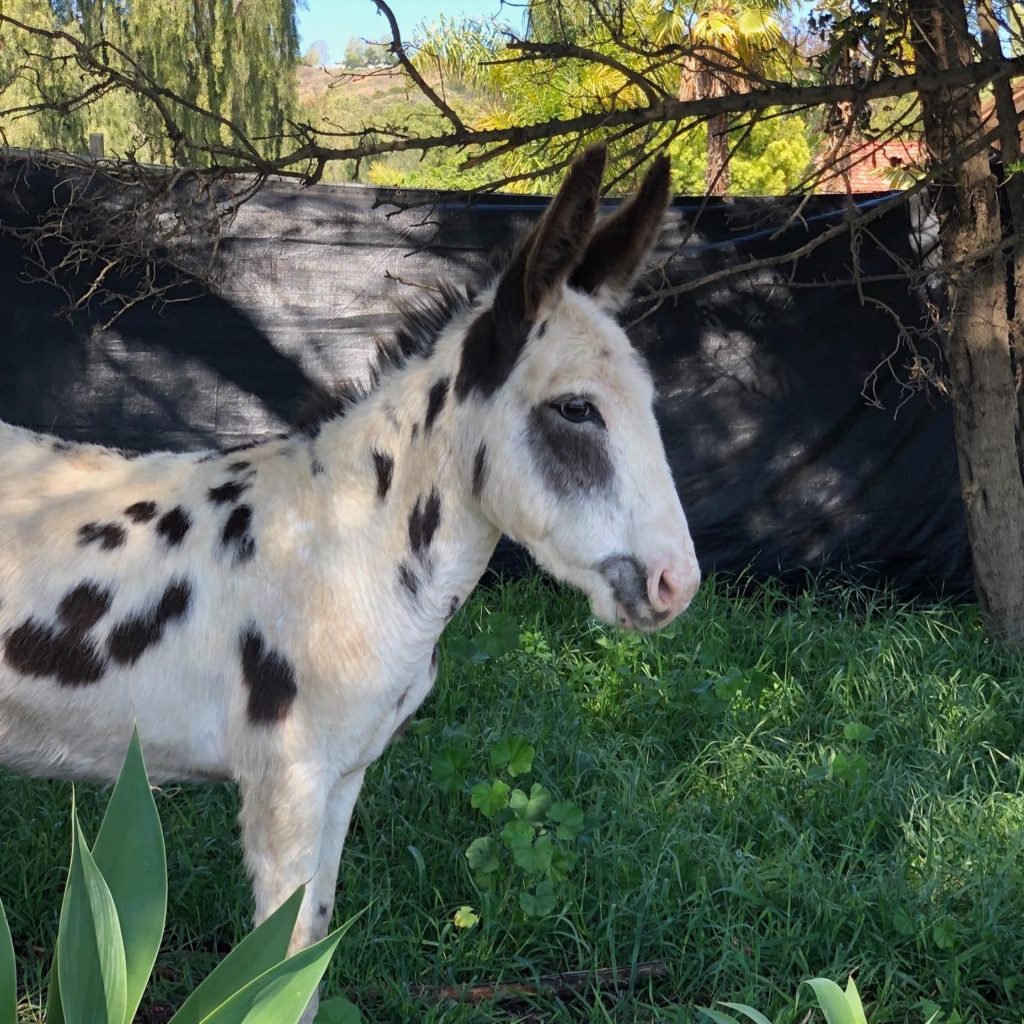 3. How did you go about finding board members?
That was the easy part for us. We chose those who have the same love and concern for our donkeys and the same desire to continue to rescue them.
4. Tell us more about the work your nonprofit does.
We educate the public of the plight these amazing creatures are up against, and in turn, we we get to watch their pleasure meeting these animals that our country was built on the back of and seeing that they deserve to be saved.
Donkeys have helped build our country, from coal mining to ploughing our land. Now these amazing creatures are ending up in the kill pens of Texas for slaughter. They are being used for human consumption, and their skins are highly sought after for Chinese medicine. Believe it or not, donkeys could be extinct in 10 years if we don't act.
At HB Ranch Donkey Rescue we first focus on rehabilitation for those who come to us with different issues and complications. This can range from dehydration and sickness to scars/wounds from abuse to even pregnancy after being in the pens. We give them all of the care and love they need and deserve with the aim to one day place them in a carefully considered forever home through our adoption program. We want their stories of suffering, abandonment, neglect, and abuse to end on their day of rescue.
5. Describe your most memorable story about, or involving, your nonprofit.
Watching people of all ages engage with our donkeys is a site to see, but especially children on the spectrum. It's purely magical. We had a ranch hand that was also like a part of the family. He has a son with autism that had literally never spoken a word in his life. After much urging, he finally brought his son to the ranch to meet the donkeys. Not only was his son not scared of them, but he was over the moon. After several minutes, he began singing. Not just humming, but singing. And singing every single word to every single song he sung! Everyone erupted in tears, especially his dad, hearing his voice for the very first time! It was a miracle, and one we will never forget.
6. What was the toughest thing you experienced while starting your nonprofit and then while operating it?
Waiting… Waiting for the IRS to approve us for 501(c)(3) status, and then waiting for the public to learn about us. It has also been hard with how much of our own money we have had to use when donations aren't available.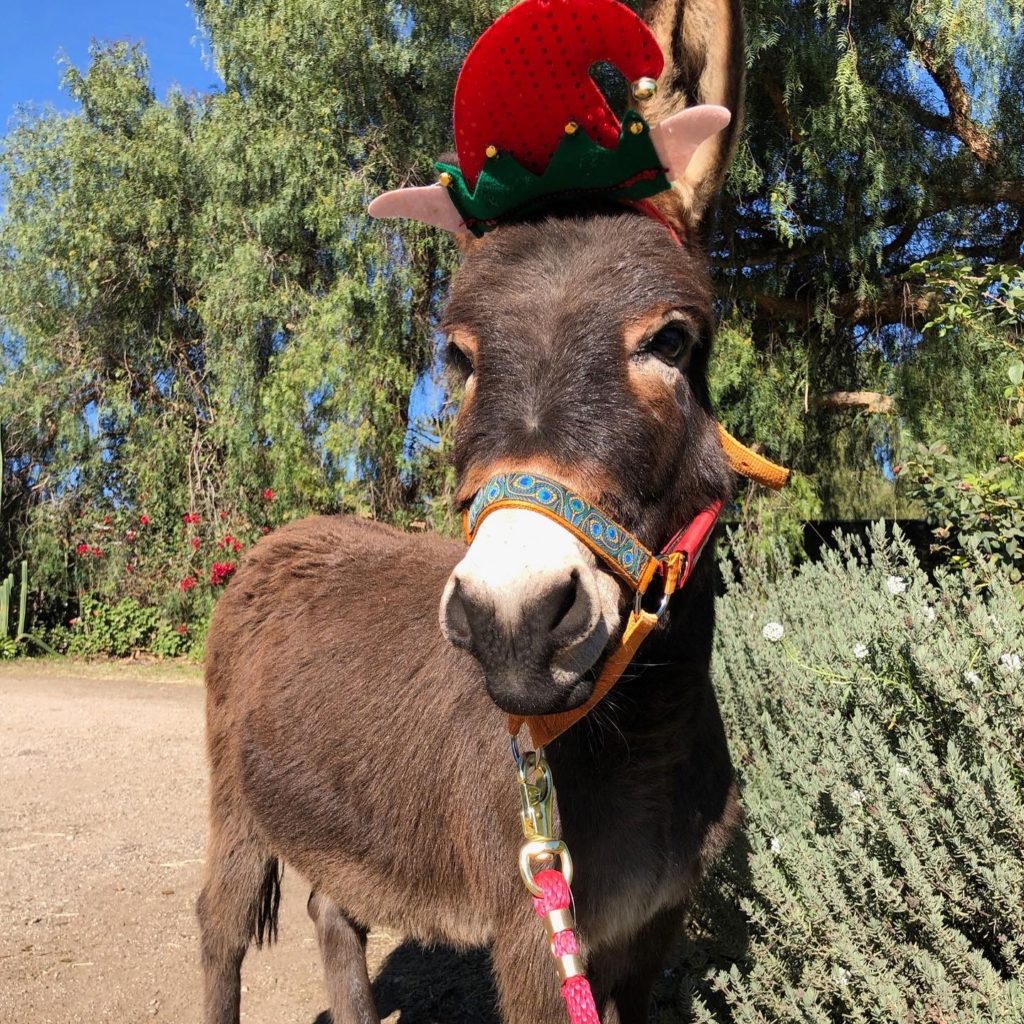 7. What has been your nonprofit's biggest achievement thus far?
We've proudly been able to save the lives of over 80 donkeys! By doing so, we've raised public awareness of the hardships of these sweet creatures, even in our little square of the world.
8. Did your planned programs need to change due to the Coronavirus? If so, how? Are there plans to add to, or change, any programs?
Well, the Coronavirus changed everything. We stopped getting regular visitors, which meant that word of mouth stopped abruptly along with the $10 entrance/tour fee. It also stopped all of our plans for large fundraisers in their tracks. We had been looking for an intern to help Frank with the hard labor, but with Covid, everyone was afraid to work closely with one another. But once Covid clears, we will host our first ever Glasses for Asses, which will be our yearly fundraiser. Frank's tractor works only about 60% of the time, so we really need to get him one that works 100% of the time. We hope to fix up/update some of our necessary equipment and shelters as well as build a special barn for all baby donkeys born with us.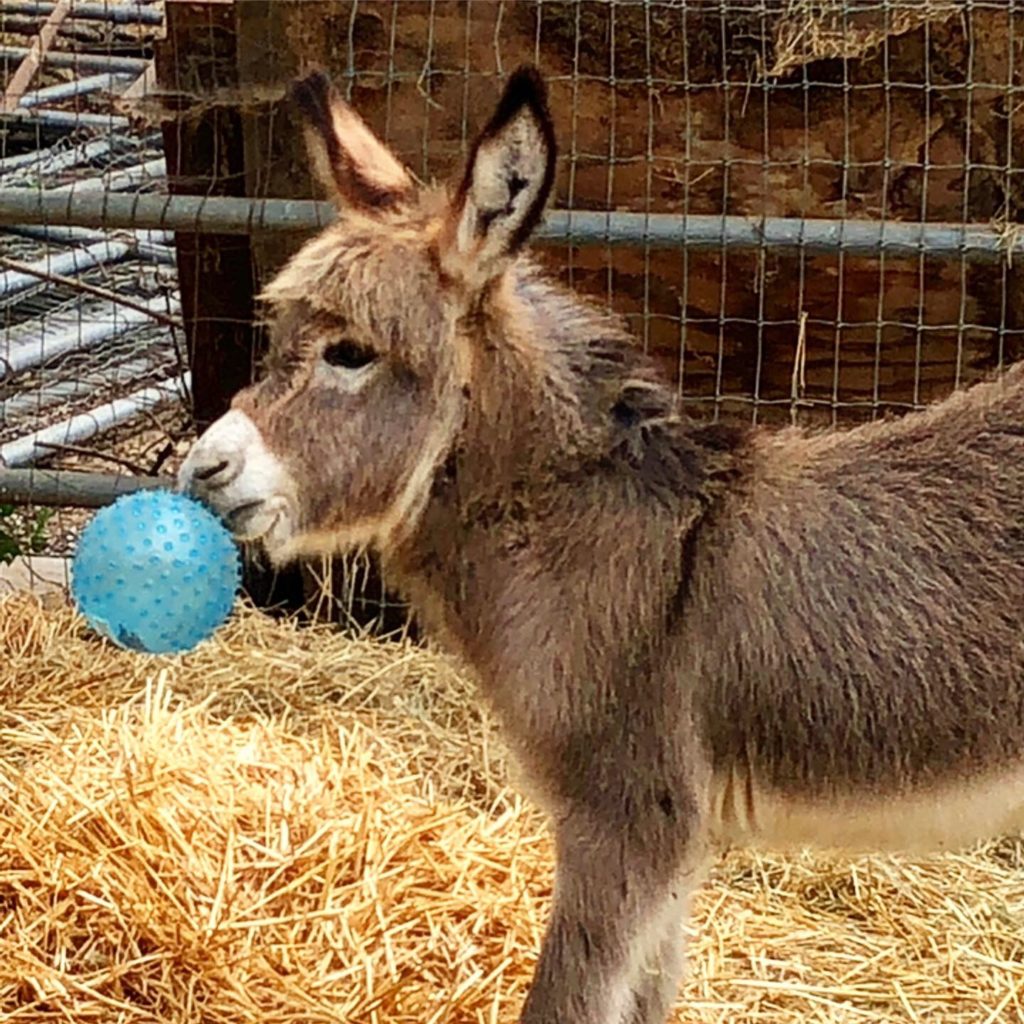 9. What are HB Ranch Donkey Rescue's goals over the next three to five years?
Our goal is to find a way to get consistent revenue coming in to support our cause. This would allow for our organization to be self-sustaining so we can continue to educate people and save even more donkeys.
10. What advice do you have for someone who just decided to start a nonprofit organization?
Do what you love and love what you do.
Join more than 45,000 others
who subscribe to our free, email newsletter.  It's information that will empower your nonprofit!
4.
Client Spotlight: HB Ranch Donkey Rescue, Inc.