Client Spotlight: Think Happy Thoughts Foundation, Inc.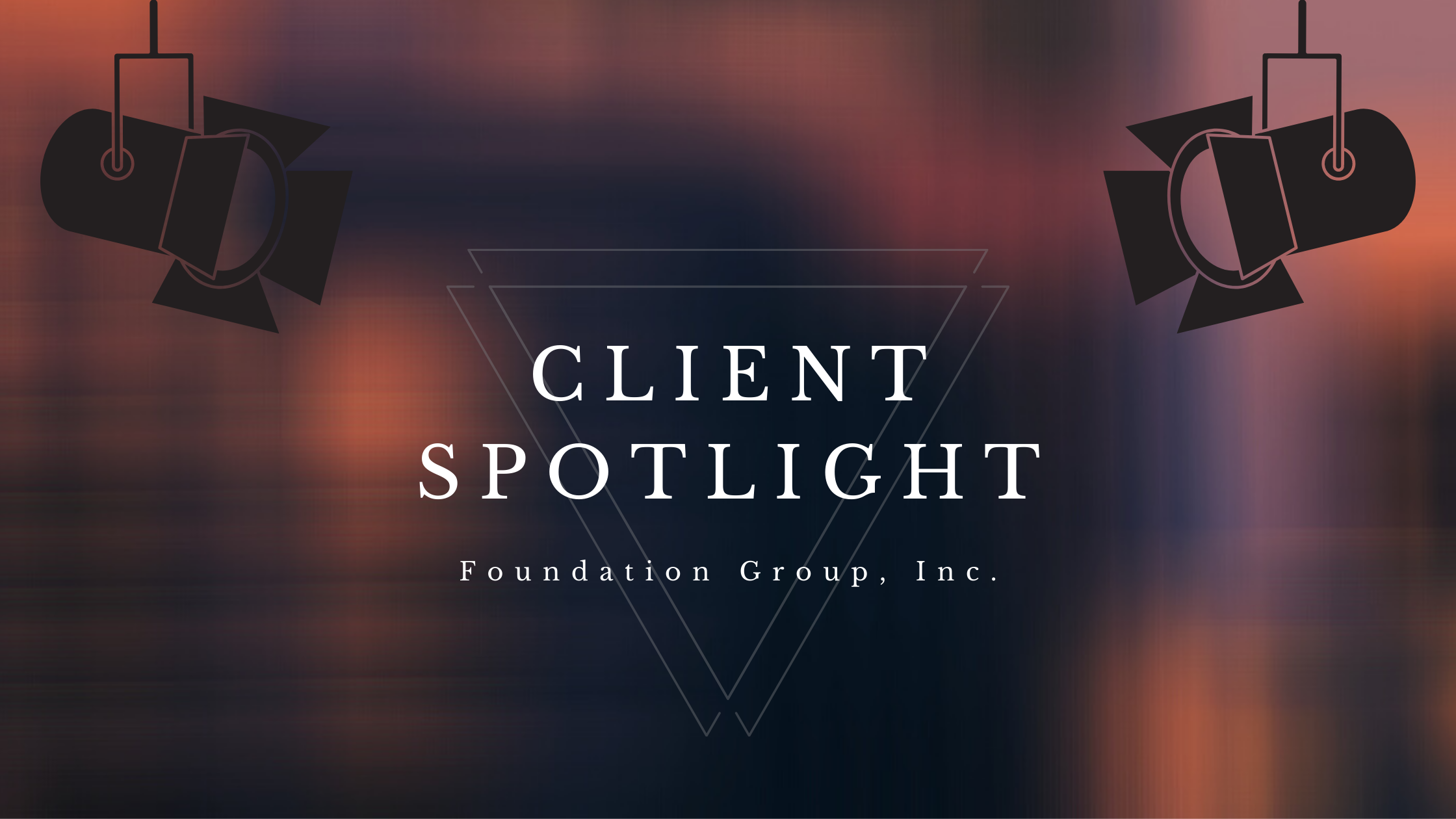 We love to see nonprofits hit the ground running once they decide to get started, and Think Happy Thoughts Foundation did exactly that. With their quick application approval at the IRS, Think Happy Thoughts Foundation has already made grand strides in its mission to provide support to other nonprofits during its short time of operation as a private foundation. To relay their story, I spoke on the phone with Jeff as he told me about his family's call to tithe by giving through the Foundation and their plans for growth.
Name of Organization: Think Happy Thoughts Foundation, Inc.
Organization's Location: Byrdstown, Tennessee, USA
Name of Executive Director/CEO/President: Jeff Piersall
Incorporation Date: May 20, 2020
IRS 501(c)(3) Determination Date: October 8, 2020
Nonprofit's Purpose: Think Happy Thoughts Foundation supports charities and other good causes that support children and people's freedoms through Christ.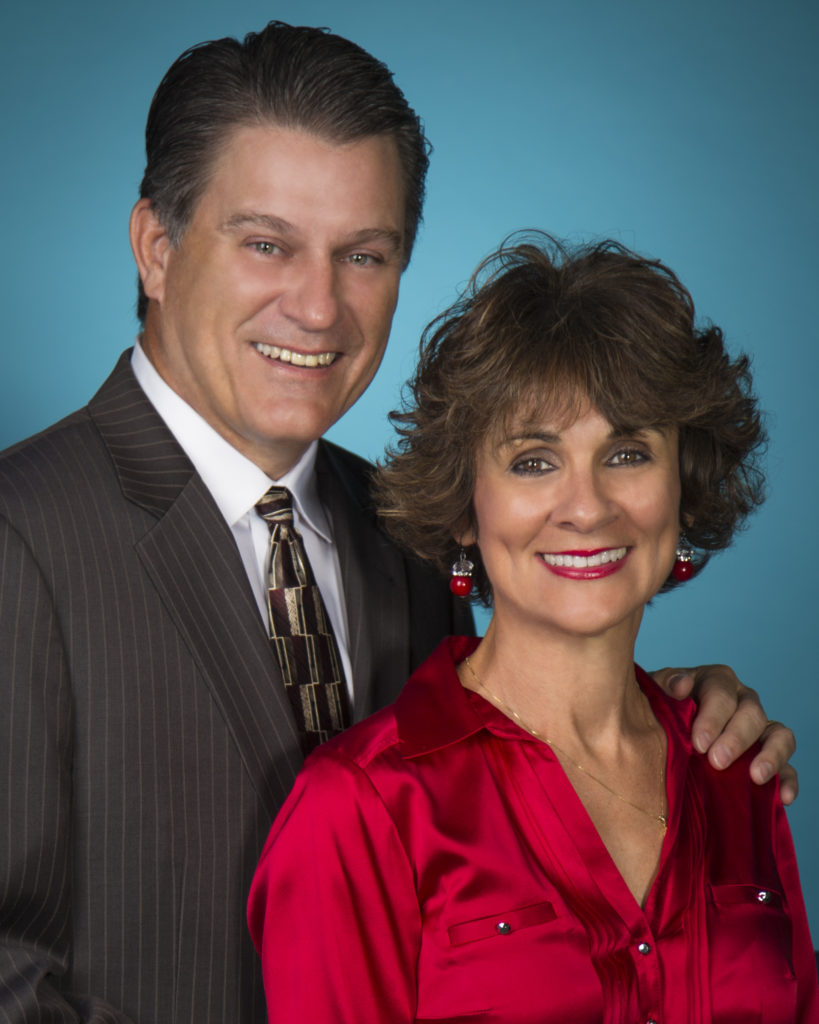 1. Why did you choose Foundation Group to help you start your nonprofit?
We were referred to you by my CPA. My CPA knew this was a very niche type of accounting, and he very wisely referred us to you. We use Foundation Group for everything from soup to nuts.
2. What was the reason you decided to start your nonprofit organization?
It was a way for my wife and me to give back to our community and local programs as a way to tithe. Giving to youth is a big part of our hearts, like with organizations like Saint Jude.
3. How long did you want to start this organization before you decided to do it?
Covid created a massive need, but it was not the stimulus to getting started. We had actually been thinking about it for about five years to get to the point to have enough excess resources to fund the Foundation. We have no plans for fundraising currently because it will be purely funded by me and my family.
4. How did you go about finding board members? Your board members are all family. Was that always the intention?
The goal is for my wife to run it one day. She will become the primary lead further down the road after she finishes going through the adjustment period after retiring. The whole family is all in alignment philosophically, so it made sense for us all to be on the board together. My daughter actually worked with the Tim Tebow Foundation when they were focusing on special needs and autism one summer, and we were able to donate on her behalf. Giving back to youth and investing our resources where we're available to is something that resonates deeply with our family.
5. Tell us more about the work your nonprofit does.
We plan to tithe what we receive through my mergers and acquisitions from my business and use that to help smaller organizations continue their programs. We're primarily focused on giving to organizations that focus on youth and Christian values. However, we also give where we see a need. Byrdstown is a fairly rural community, so when a woman's house burned down, we felt the need to give. We've also given to larger organizations like The BarStool Fund that can reach a larger number of small businesses that were particularly hurt by Covid. I really admire what they are able to do on a large scale where 100% of the net proceeds go to the businesses with no strings attached. We operate similarly with 100% of the money going to the organizations we support since none of us take salaries. Money in, money out.
6. What was the toughest thing you experienced while starting your nonprofit?
For me, nothing was overly difficult, other than some technology challenges, which is just because I'm not the best with technology. I much more prefer just talking to someone, and that's not how it always works. But, working with Foundation Group made the process simple and straight forward.
7. What has been your nonprofit's biggest achievement thus far?
The timing is perfect right now. For every business I close, I take a percentage of that and make a donation to my client's charity of choice through the Foundation. For example, we've given to different youth organizations, athletic teams, churches, and youth groups. This is my way of saying a nice thank you to my clients as well as giving back to other nonprofits. We're not interested in getting any attention or recognition or people knowing what we do. We would do it all anonymously if we could to keep things as simple as possible. We've been blessed and just want to bless others – that's the core of who we are as a country and as a family. We strongly believe in paying it forward; once you have been blessed, you pass it along. I have seen this across all the small to mid-sized businesses I have worked with, and all of these business owners have had the same philosophy. It's the core of Capitalism, which we find inspirational. It's the basis of the philosophy that my family and I have and by extension, the organization.
8. What are your organization's goals over the next three to five years?
I would love to get it to a place where my wife is running the Foundation, so I can stay focused on what I'm doing with my business. We were able to give close to $75,000 to people last year without fundraising. We're hoping to continue that process and get to the point where we're giving up to a quarter million to those in need. Right now, there isn't a solid application process in place, so we're hoping to develop one as we grow. We would like to be able to see a more direct result of our efforts. Then we'll know exactly the results of who we're helping, and we can be more intentional and direct in what we're hoping to achieve.
9. What advice do you have for someone who just decided to start a nonprofit organization? What is something you wish you knew when you were first starting?
Get started simply. Get your basics and paperwork done, first. I was already pretty familiar with what to expect. I've been involved with a lot of small businesses and foundations, and I think a lot of people aren't familiar with foundational work [before getting started]. People don't know that you can grow that money. A lot of people try to do too much too fast. It'll all happen in due time.
Join more than 45,000 others
who subscribe to our free, email newsletter.  It's information that will empower your nonprofit!
2.
Client Spotlight: Think Happy Thoughts Foundation, Inc.