Client Spotlight: Guardian Revival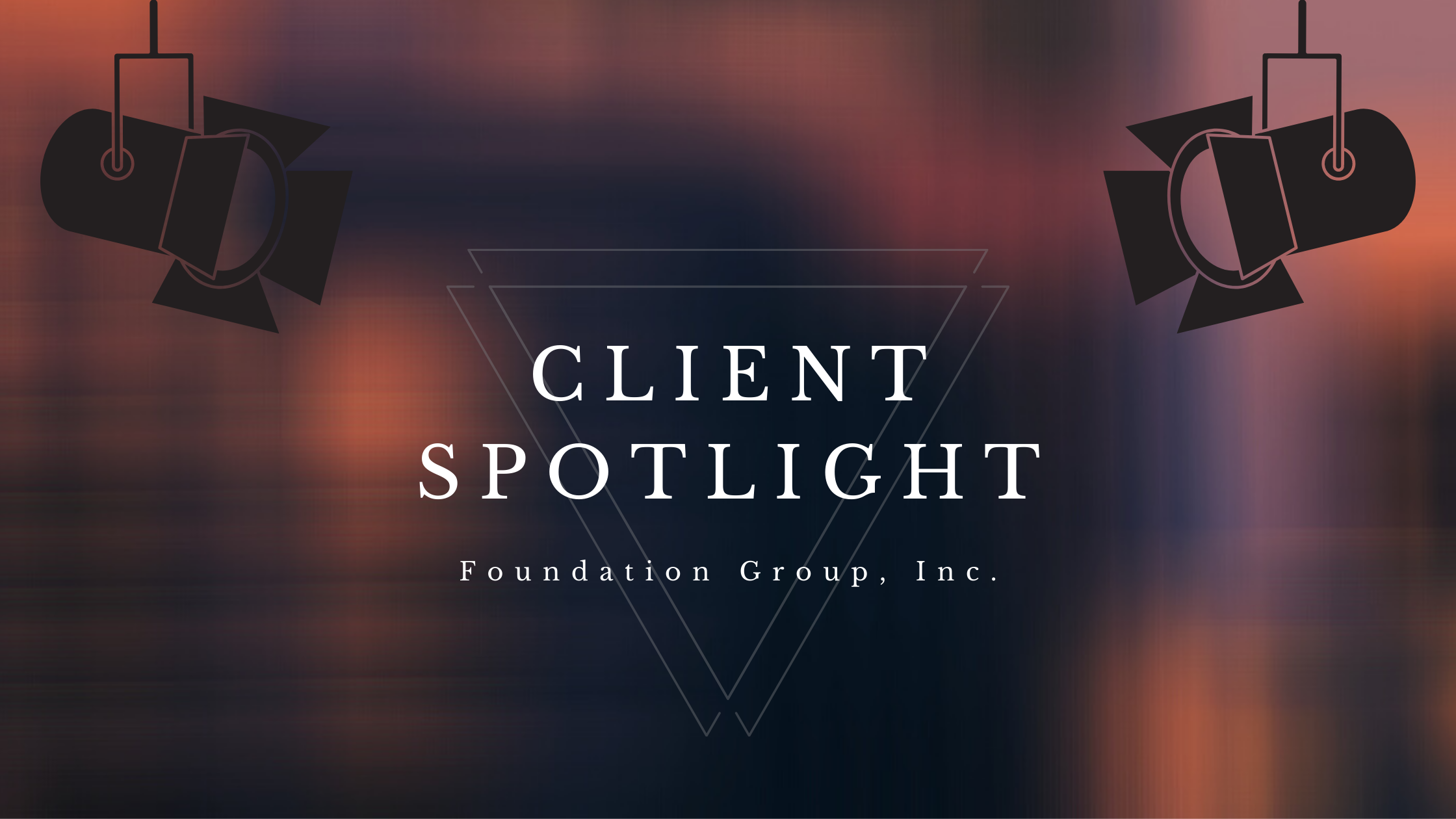 As we approach the 20th anniversary of the September 11th attacks, we couldn't think of a more deserving organization to be highlighted. The team at Guardian Revival embodies everything it means to give back to the community and acknowledging the lasting impact it brings.
Name of Organization: Guardian Revival, Inc.
Organization's Location: Hudson Valley, New York, USA
Name of Executive Director/CEO/President: Alexander Othmer
Incorporation Date: October 23, 2019
IRS 501(c)(3) Determination Date: February 18, 2020
Nonprofit's Purpose: Guardian Revival's mission is to provide training opportunities, equipment, and other resources for law enforcement, military service members, Emergency Medical Services (EMS), firefighters, and rescue services, as well as veteran programs.
Organization's Website: https://guardianrevival.org/
Instagram: https://www.instagram.com/guardianrevival/
Facebook: https://www.facebook.com/Guardian-Revival-101600184858548/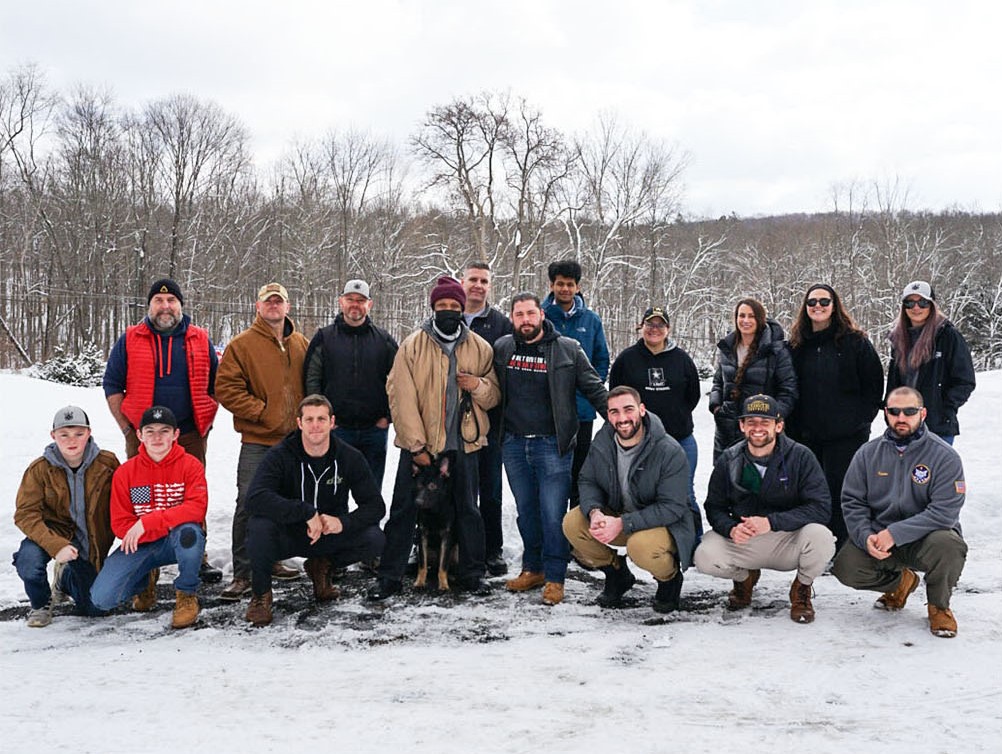 1. What made you realize you needed a dedicated Bookkeeping service provider?
We came to understand that bookkeeping was going to be a challenge, especially for an organization that completely relies on volunteerism. While thinking through how we could best create a system that would be reliable and replicable, we found that Foundation Group provided exactly what we needed to grow while maintaining our vision, as well as the fiduciary responsibility to our donors. We were drawn specifically to Foundation Group because of their experience and wealth of knowledge around the nonprofit space.
2. What was the reason you decided to start your nonprofit organization?
Our Executive Director was planning an exit from his active duty service with Navy Seal Team 4, and was thinking about how he could best give back to the community that molded him from a very early age. Around April of 2019, he reached out to a childhood friend who recently moved back to their hometown. After returning home in September 2019 and many long brainstorming sessions, they decided to create a system which would allow our community's protectors – our Guardians – to achieve a greater level of performance and professionalism. They then continue to refine the vision and filed for the certificate of incorporation in October and got things rolling.
3. Tell us more about the work your nonprofit does.
We raise funds to create a variety of programs to support our Guardians. This includes our Micro Missions, Apollo and Titan, that support our local law enforcement as well as our Veteran Programs, Boots & Paws and Another Summit, that support our local veterans.
The Apollo program focuses on purchasing medical trauma kits and emergency medical response training for law enforcement. Due to law enforcement personnel often being the first to arrive on the scene before civilian Emergency Medical Services (EMS) and the increase in mass casualties in the U.S., it is vital that officers are trained in providing basic medical care. Apollo provides Tactical Combat Casualty Care (TCCC) and Individual First Aid Kit (IFAK) training. In addition to the response training, Titan focuses on funding the training and education on leadership, physical conditioning, nutrition, sleep science, resilience, and mental performance. With the nature of Guardian work, it's crucial to find the balance to maintain alertness and maximize performance in the field.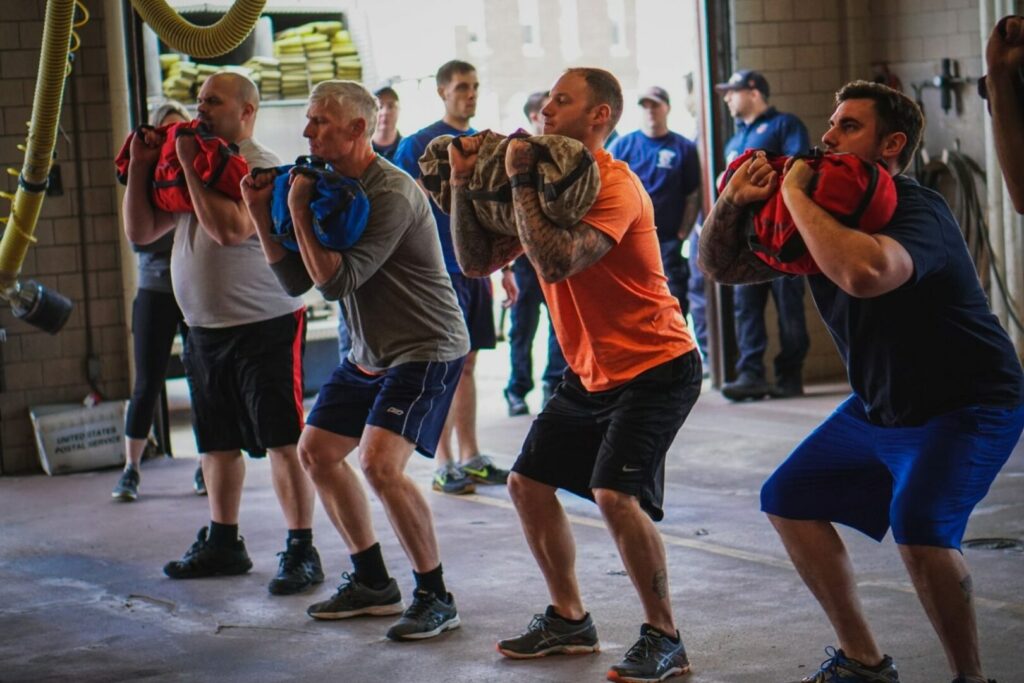 Our veteran programs are dedicated to integrating veterans back into a community. The transition back to civilian life is difficult for many veterans, whether due to physical injuries or mental health issues. Our program Another Summit provides a peer-to-peer networking opportunity to get veterans, and even first responders and spouses, outdoors and connect with mentors through hiking and outdoor exercises to reinforce that feeling of community. However, not all veterans are ready for that level of social network immediately upon return or they go back to an empty home, which can bring about feelings of isolation and loneliness when already in a vulnerable state. For this reason, our Boots & Paws program provides service dogs to veterans (along with a year's supply of food, veterinary services, seven training sessions, collar and tags, and other essentials) to re-establish trust and a sense of purpose.
We are also currently working on another program dedicated towards decision making and de-escalation training for law enforcement that we hope to launch soon.
4. Describe your most memorable story about or involving your nonprofit.
The second service animal we awarded to a veteran through our Boots & Paws program was an event in which we realized how many people were dedicated to our mission, and how impactful our work was. Army and Navy veteran John Philpot opened up to us about how he had landed on hard times since transitioning to civilian life, and how the dog he had been awarded totally changed his life. It reinforced our resolve to help as many veterans as possible through this program, and the profound impact we will have on so many people in the future.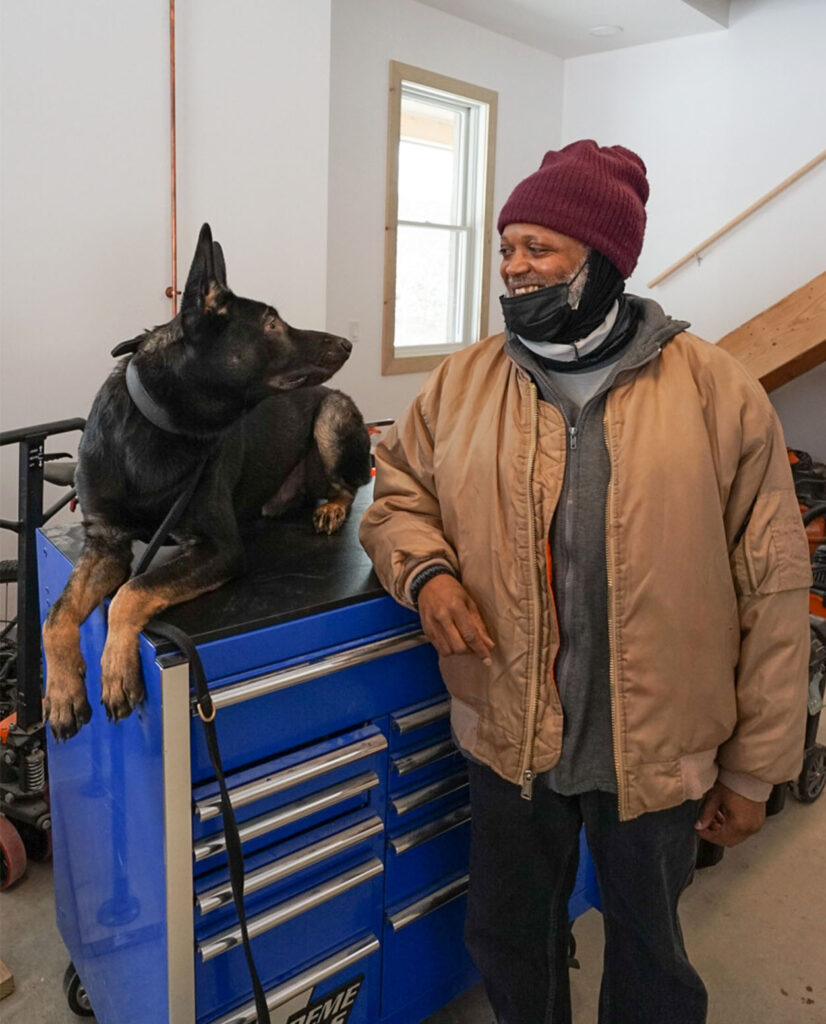 5. What was your organization's most successful fundraiser/event?
We teamed up with a Navy veteran, Keith Eckert, an ultra-marathoner, to kick-start our donations. Keith was running the Iditarod 1000, a one thousand mile trek across Alaska through harsh conditions, and wanted to support our efforts. By spreading the word through social media, word of mouth, and news broadcasts, we were able to raise $100,000 for Guardian Revival and accelerate our life changing and lifesaving programs.
6. What has been the toughest thing you've experienced while operating your nonprofit?
Our biggest challenge thus far has been spreading the word of our organization's work. Not only to raise funds and increase donations, but to generate more applicants to programs such as Boots & Paws and Another Summit.
We are a young organization which has had to rely on grassroots efforts to grow headcount, expertise, and fundraising, but we believe the benefit we can provide to our Guardians will create a safe and secure community through which all people can thrive.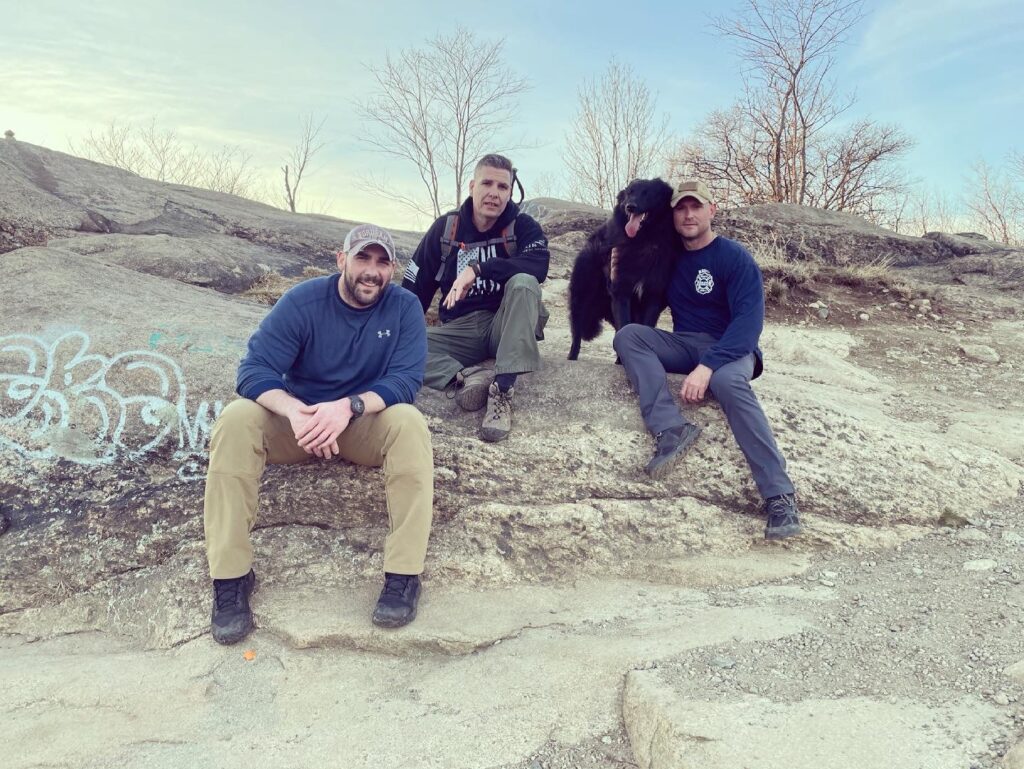 7. What has been your nonprofit's biggest achievement thus far?
Our first emergency medical response training, in collaboration with a company called Medicine in Bad Places, resulted in four training sessions for over 100 Dutchess County Sheriff's Deputies over a two day period. Despite it being our first training session, we know that this will have an immeasurable impact on people who will be depending on the actions of these deputies to save limbs and lives.
8. Have your initial programs changed over time? If so, how? If not, are there plans to add to, or change, any programs?
Like many young organizations, we had grand ideas of what we wanted to achieve. One of the core pillars of our leadership is the notion that we need to prioritize the highest impact opportunities, and execute on those opportunities to provide outstanding services that will have a lasting impact. After a period in which we developed a fact-finding strategy across multiple police departments, we came to understand that, while owning and operating a facility would provide everything a first responder would need to train and learn, there were gaps in basic needs, such as individual first aid kits. We quickly shifted our strategy to develop micro missions, like our Apollo and Titan programs, which would address basic but crucial needs across multiple departments.
9. How did your organization adapt to the Coronavirus? How will this change how your nonprofit approaches your programs in the coming future?
Being that our co-founder works full time at Google, we were partial to G Suite solutions for virtual collaboration. At the onset of the pandemic, we set up our systems so that we could most effectively communicate with stakeholders within each division of our organization, and our documentation would be organized and accessible for our volunteers. We have recurring Google Hangouts, and will maintain these practices as the world returns to normal. Being that we all have jobs outside of our role within the organization, this system will be extremely beneficial to collaboration when we are commuting, traveling for work, or just unable to meet in person.
10. What is your biggest hurdle to overcome?
Awareness and visibility for our organization within our community has been a challenge. We are confident that as more community members hear about the programs we have developed and the services we provide, the more support we will generate. We are doing work that truly impacts all of our community members, and we will continue to provide outstanding services at the highest possible level.
11. What are your organization's goals over the next three to five years?
We are focused on expanding our footprint throughout the Hudson Valley, developing more programs to increase the number of touchpoints for our Guardians, and improving relationships between our Guardians and those who they protect. Within the next five years, we will look to provide our services to as many law enforcement, fire and rescue, and EMS departments, as well as veterans, as possible in the greater New York region – ultimately creating a better environment for our community.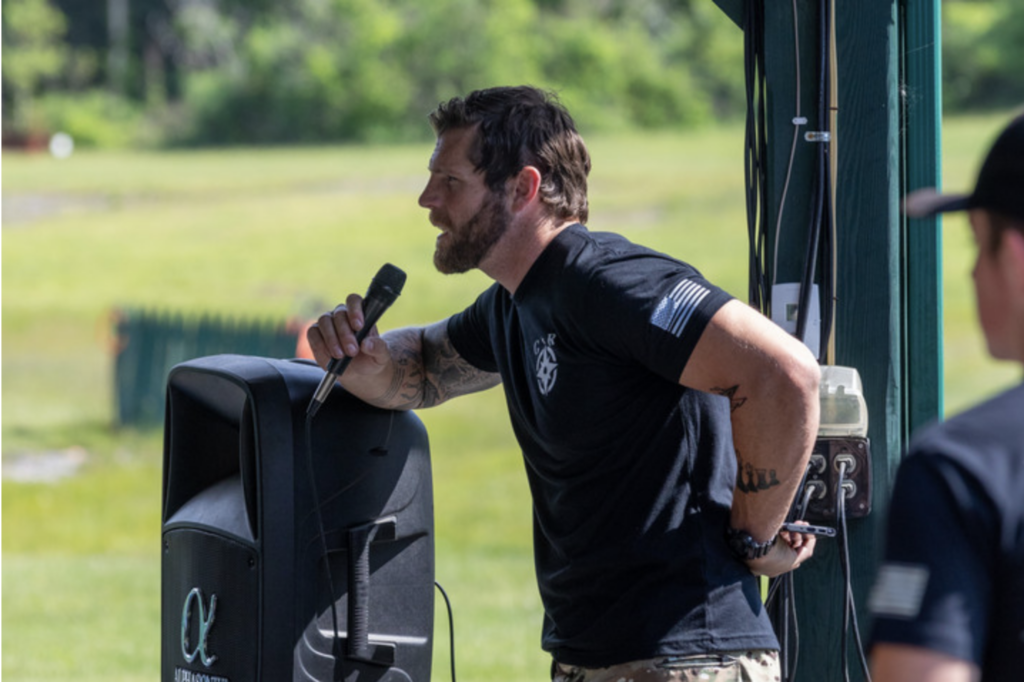 12. What advice do you have for someone who just decided to start a nonprofit organization?
Ensure that your vision is clear, and ensure that you have the appropriate support systems in places which will allow for replicable and reliable inputs and outputs for every facet of the organization.
In honor of the 20th anniversary of the September 11th attacks, Navy veterans Matt Hansen and Keith Eckert took part in the 9/11 Memorial Guardian Ride.They made the 1,300 mile journey on bikes, beginning at the 9/11 Memorial in Lower Manhatten and the passing by the Flight 93 National Memorial, the National 9/11 Pentagon Memorial, and the Garden of Reflection 9/11 Memorial before finishing back in Manhattan. You can follow their path on our social channels.
To honor the 343 FDNY firefighters, 37 police officers of the Port Authority of New York and New Jersey Police Department (PAPD), 23 police officers of the NYPD, 8 emergency medical technicians and paramedics, and 1 patrolman from the New York Fire Patrol who paid the ultimate sacrifice, all proceeds of the event will go towards providing training and equipment for first responders as well as sustainment of our first responder and military veteran health programs. We do this all so our Guardians can continue protecting and aiding those who are unable to do so themselves.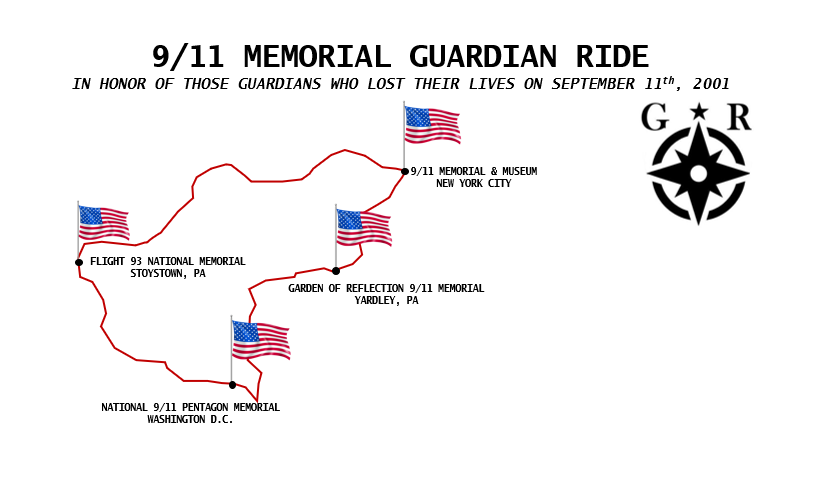 Join more than 45,000 others
who subscribe to our free, email newsletter.  It's information that will empower your nonprofit!
6.
Client Spotlight: Guardian Revival