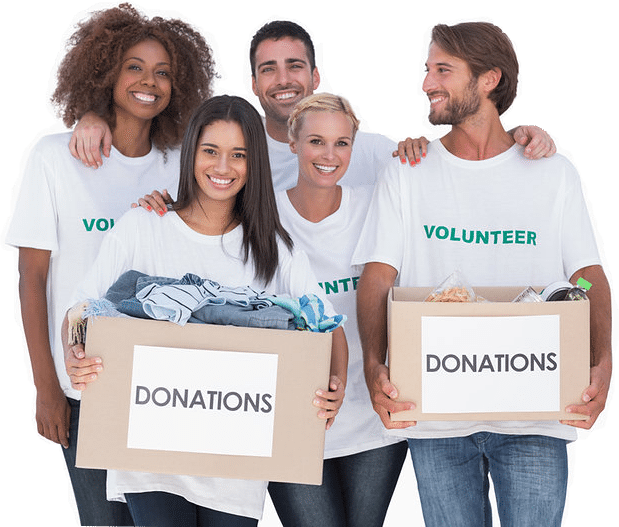 Start a 501(c)(3) Nonprofit
Introducing the SureStart™ nonprofit formation system.
We created the SureStart system to give you a complete solution with nothing left to chance:  incorporation, 501(c)(3) status, charitable solicitation registration, and state and federal compliance filings…all customized to your particular organization.  Your success demands nothing less.
Cost-Effective.  Turnkey.  Guaranteed!
Don't compromise your vision.  Discover just what you can accomplish with the right assistance!
Starting a Successful Nonprofit Isn't Easy
The average nonprofit started in America has a less than 50% chance of surviving to its fifth year. Furthermore, a study by the Taxpayer Advocate's Office found that nearly 40% of recently-formed nonprofits were improperly structured.
Attempting to start a nonprofit on your own, without seeking the help of an experienced professional, may lead you into costly pitfalls. The formation process itself can be overwhelming and frustrating. Missteps taken in the beginning may put your nonprofit vision at risk. But it doesn't have to be that way.
You Need Experienced Help
Most ideas for a new nonprofit do not start in full compliance. You need professionals to take your vision and mold it into a nonprofit entity that will survive the test of time. After all, you don't want to start just any nonprofit. You want to become a success story that is ethically structured and maximizes impact.
In our experience in helping start over 16,000 nonprofits, we know that those who partner with Foundation Group have a huge head start at long-term success. Imagine delivering to the IRS a 501(c)(3) application, one that accurately represents your vision, prepared by our team of experts. Plus, you can have the comfort of knowing we tackle any IRS questions or concerns on your behalf.  Along the way, you will get powerful insights and strategic advice that will jump-start your vision with compliant best practice.
Start a Nonprofit… The SureStart™ Way!
What if you could ensure that your nonprofit was set up from day one with a rock-solid foundation? We have developed a unique, consultative approach designed to incorporate your nonprofit, secure 501(c)(3) status and help you achieve long-term success.
It's not just document preparation…frankly, lots of people can fill out forms. Starting a successful nonprofit requires much more than that.  We deeply engage with you, helping you to structure your nonprofit the right way, so that you accomplish your mission and avoid the pitfalls.
Let's Talk About Your Nonprofit!
Please fill out the form below and we will get in touch with you shortly. The more information you provide, the better equipped our team specialist will be to answer your specific questions.
And, you have our SPAM-FREE Guarantee. Your information is always safe with us!
Our Guarantee
We make a guarantee to our clients that their 501(c)(3) applications will be IRS approved. We are able to make that promise because, in our over 22 years of experience, we have worked with nearly every imaginable type of nonprofit startup in all 50 U.S. states and territories. We know how to take your idea and make it a success.
Let's Get Started
If you want to start a nonprofit the right way, one that is genuinely built to last, you need Foundation Group. Contact us today, and let's get started. Call us at (888) 361-9445 for a free consultation.  Or better yet, complete the inquiry form and we will contact you!  Soon, you can join the ranks of our more than 15,000 nonprofit success stories!
Every nonprofit startup engagement we provide is a complete solution, including:
Plus, you are automatically enrolled in our Assurance™ Program, with a complimentary 1st year membership.
Your nonprofit's needs go well beyond getting started.  Assurance is our exclusive, annual compliance solution that ensures your organization stays on top of its state and federal filing requirements.  Members receive:
Oversight of your accounting records
Access to our FG Knowledgebase and program-specific resource materials
Periodic, members-only educational webinars
Message-board and appointment access to our team of experts, at no add'l fee
Finally, due to our close partnership with the Kindful Company, SureStart clients get access to Kindful's best-in-class donor management platform for a full year, at no cost.  This powerful, cloud-based software (a $1,200 value) will provide you with the tools you need to be able to acquire donors, keep your transaction data organized, and manage donors with ease.
Kindful's features include:
Fundraising
Donor Management
Reporting
And, tight integrations with other online services
For more details about Kindful, click here to view our Kindful feature breakdown.


I am so glad that I stumbled on the Foundation Group from an internet search.  At first I thought, "How hard could this be to file all the paperwork with the IRS?  I already run my own business."  So I bought one of those "how-to" books from the internet.  I started reading it and thought there is NO way I can do this. I quickly picked up the phone and called Foundation Group.  They were amazing and put me at ease from the very beginning. Being extremely busy like most of us, I absolutely loved their online technology. It was easy to follow.  I was so impressed with the amount of time they spent with me in the interview process.  They really wanted to understand my heart and plan for this nonprofit. They wanted to dot every "i" and cross every "t" to make sure that we started our ministry/nonprofit with a firm foundation.  Don't look for a friend of a friend who "might" be able to help you do this for free.  You get what you pay for.  If you are really serious about starting a 501(c)(3), you need a professional company that will get the job done and do everything you have no idea that really needs to get done. Don't waste your time looking for another company…you have found the right one.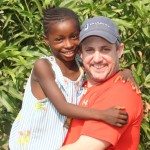 Mike Dileo
Princess Project, Inc.