The Foundation Group was started in the fall of 1995 with a vision to provide nonprofit organizations with professional services tailored exclusively to their unique needs.
Our founder and CEO, Greg McRay, worked extensively as a tax consultant to nonprofit organizations prior to Foundation Group's launch. During those early, solo practice years, he often encountered small, community-based charities that were grossly under-served and had nowhere to turn for specialized expertise. Foundation Group was born out of that experience of helping nonprofits find solutions to their IRS problems.  In September 1995, we officially opened our doors.
In 2000, Foundation Group leveraged the available resources of the web and made the strategic decision to expand its reach beyond the Nashville, Tennessee area to a national presence…and we've never looked back! Our client base quickly extended to all 50 states and beyond.
The years since has seen Foundation Group become the most experienced, and most trusted, specialty firm serving America's nonprofit formation and compliance needs.  We love helping those who help others.
---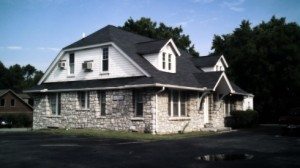 What began as a team of two is now a tight-knit group of 25 dedicated professionals providing expert formation and compliance services to thousands of nonprofits each and every year. Our team members are truly subject-matter experts and are laser-focused on providing exactly what our clients need to succeed. The complexity of case work in our portfolio provides our clients with a depth of experience unequaled anywhere.
Foundation Group has successfully guided over 16,000 nonprofits through the IRS 501(c)(3) process…with a 100% IRS success rate. Simply put: No specialty firm in America has more experience!
From Form 990 preparation to charitable solicitations registration and other services, our Compliance Team works hard assisting existing nonprofits with staying fully compliant with state and federal regulations. Our clients stay up-to-date through our frequent articles and email newsletter, semi-annual Boot Camp conferences and other educational efforts. We continue to develop both new and updated services to meet the ever-changing needs of the nonprofit community.