Nonprofit Rules Enforcement: Who Should You Fear the Most?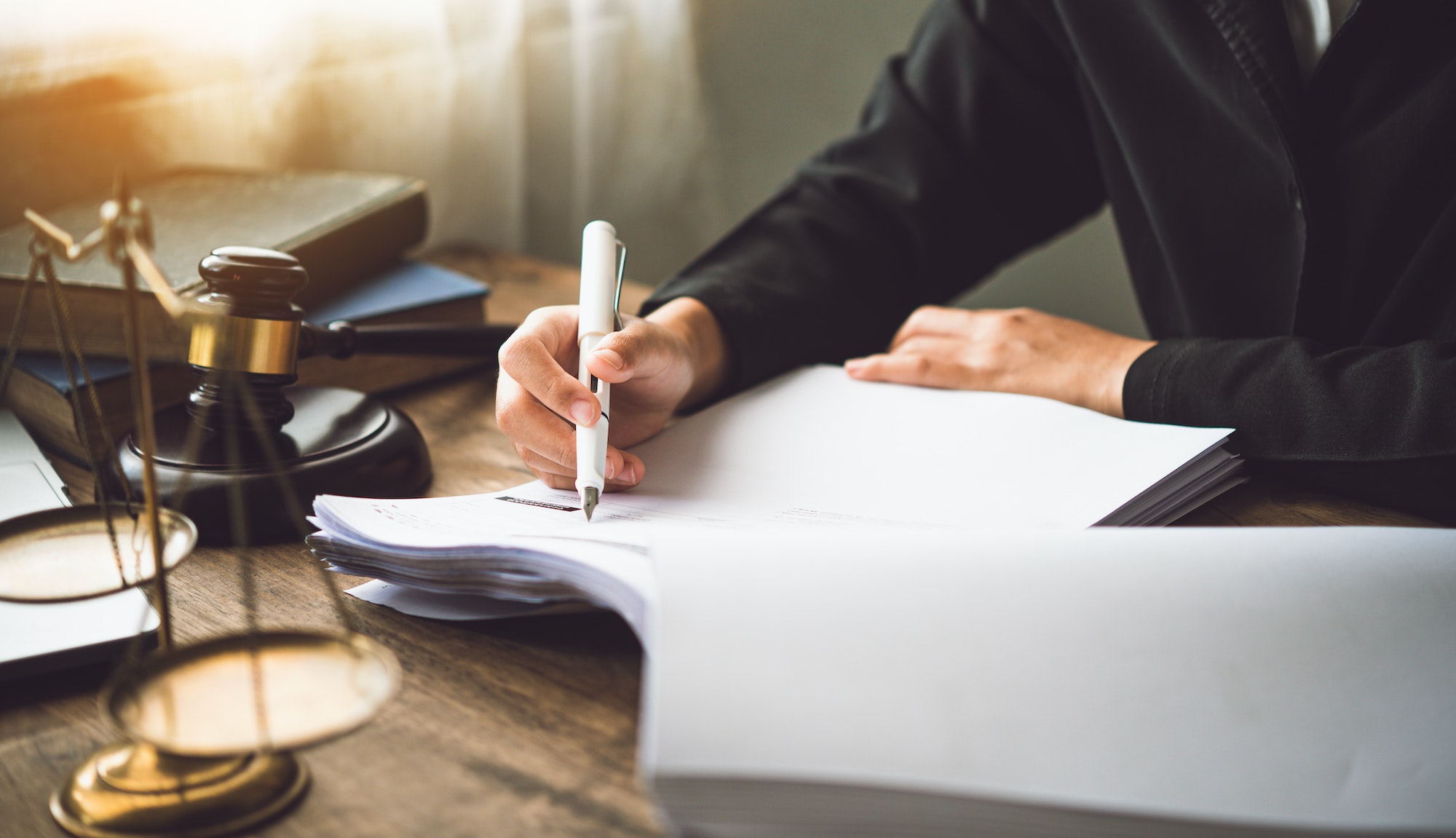 Most people involved with nonprofits know that there are certain rules that must be followed.  Now granted, there is a lot of misunderstanding with regard to what the rules mean and how to properly follow them.  And it goes without saying that people have a lot of fear and respect when it comes to the IRS.  But is that all they should be thinking about?  What about the states?  Is there any concern there?  Let's jump in and look at this issue of compliance enforcement a bit closer.
Mention the letters I-R-S and watch the visceral reaction on people's faces.  It's a programmed, Pavlovian response that is almost universal for any American of working age.  We've all become wired to react that way.
But there is more to nonprofit compliance than simply being concerned with staying in the good graces of Uncle Sam.  There are also state and (sometimes) local rules that we must know about and abide by.  In this post, I'm going to look at this issue of compliance enforcement for nonprofits, first starting at the federal level where we all instinctively gravitate, and follow that by a look at state concerns.
The IRS: The Boogeyman or Not So Much?
Everybody has a story about the IRS.  If it doesn't involve that individual personally, they know a guy who got hammered for something he did wrong on their taxes.
The reality for nonprofits is this:  Federal law is surprisingly complicated when it comes to rules governing tax-exempt nonprofits.  There's just a lot to keep up with and it isn't remotely straightforward.  There's a reason our firm has grown every year over its 27-year history.  As for the IRS, it's their job to enforce federal law.  Therefore, there is no avoiding the IRS for those who are starting and operating a nonprofit organization.
IRS compliance really falls into two primary experiences for the nonprofit leader:  1)  501(c)(3) tax-exemption recognition, and 2) ongoing reporting and oversight.  Let's look at each.
Getting 501(c)(3) Status
Obtaining recognition from the IRS as a 501(c)(3) is usually the first meaningful encounter new nonprofits will have with the IRS.  Before I go much further on that, I need to introduce a small element of what may seem like semantics.
In our circles, people tend to use certain words or phrases interchangeably, even if they're not interchangeable.  Specifically, the four I have in mind are:  1) nonprofit, 2) tax-exempt, 3) charity, and 4) 501(c)(3).  But all four words potentially mean something different.
Forming a nonprofit means you've likely incorporated a business entity at the state level that is non-commercial in its purpose and doesn't have owners (more on that in the state section below).  It is entirely possible that the founders go no further than that.  But usually, the next step is to seek IRS recognition as a tax-exempt 501(c)(3) charitable organization.  And right there is the first encounter with IRS compliance concerns.
The IRS has very strict standards regarding how a nonprofit can qualify to be tax-exempt.  If, like most nonprofits, it's a charity that is being formed, the IRS requires the organization's purpose and programs to be exclusively charitable.  They have expectations that even the state incorporation documents specifically limit the nonprofit's activities and assets to a permanently charitable purpose, even to the extent of documenting in advance that any assets remaining, should the nonprofit dissolve, be distributed to another charity.
Form 1023 is the IRS application required to be submitted to seek 501(c)(3) status.  The standard version of the application is a 26-page document that asks question after question about the nonprofit's proposed structure, governance, purpose, and programs, plus lots of probing questions to ensure the organization's real mission is for charity, not for someone's personal gain.  A detailed narrative description of proposed activities must be submitted, along with a 3-year proposed budget.  If this all sounds like a business plan, well, it really is.
Ideally, the IRS will agree, based on your Form 1023, that your new nonprofit is indeed a 501(c)(3) and will issue a letter of determination to that affect.  If the IRS doesn't like your answers, or deems your activity plans as non-charitable, at a minimum you will receive a letter with lots of questions requiring specific detail to justify your belief that your plans are indeed charitable.  Should you fail to convince them, you will receive what is called a letter of adverse determination.  That's basically a letter from the IRS that says they're denying your request for 501(c)(3) status.
There is also an abbreviated version of Form 1023 (Form 1023-EZ) for certain qualifying smaller nonprofits (under $50,000 in gross revenue projected for each of the first 3 years).  It asks for far less detail, but does require the filer to submit, under penalty of perjury, that it qualifies fully based on the entirety of the law surrounding 501(c)(3) tax-exemption.  A certain undisclosed percentage of Form 1023-EZ filings are subject to audit to verify the attestations made by the filer.
PRO-TIP #1:  Use the services of a professional (like Foundation Group) when filing for 501(c)(3) status.  You'll be glad you did!
IRS Enforcement
So, this brings us full circle to the original concern:  compliance enforcement by the IRS.  How exactly does the IRS police nonprofit compliance?
The primary means of monitoring compliance by nonprofits is through Form 990.  The IRS's system analyzes all Form 990 filings looking for red flags.  Unexpected or inconsistent answers to one or more questions on Form 990 may give the IRS concern that there are problems.  In fact, Form 990 triggers are the most likely cause of a nonprofit getting audited by the IRS.  Nonprofits can also be scrutinized by the IRS based on state actions (see below), media reports, and even publicly submitted concerns by outside individuals.
If the IRS deems there is sufficient cause, they can revoke tax-exempt status from any 501(c)(3) organization, reverting that nonprofit to a fully-taxable business.
PRO-TIP #2:  Form 990 is not a good do-it-yourself project.  Get the help you need…call us!
Sounds a little scary, right?  Well, IRS compliance is to be taken very, very seriously.  But what if I told you that your nonprofit is far less likely to get sideways with the IRS than it is with your home state?  It's true, so read on.
Incorporation
A nonprofit's first encounter with the state is likely when it gets incorporated at the state-level as a nonprofit, non-commercial business entity.  Generally speaking, most states do not ask for a lot of information at this stage.  As long as you appropriately fill-out their boilerplate incorporation application, it is unusual to be denied approval as a nonprofit corporation.  But that's the easy part.
State Tax Exemption
Most states will piggy-back off of the IRS 501(c)(3) status, meaning that if your nonprofit has a 501(c)(3) letter of determination, your state will automatically recognize that as being valid for state corporate tax purposes also.  But that's not true in all states.
California and Texas in particular have their own tax-exemption recognition requirements, as well as annual reporting requirements similar to Form 990.  Other states have a patchwork of rules themselves.
Registering for Charitable Solicitations
Again, we've covered this topic extensively in other places, so I encourage you to check out those articles and videos. 40 states require charities to register with that state's Division of Charities in order to legally raise financial support from donors or program participants.
Many people get confused as to what constitutes a "solicitation", thinking that it means holding a fundraiser or conducting a direct mail campaign.  While it certainly includes those things, the vast majority of states consider virtually any form of revenue generation by a nonprofit to be the result of a regulated form of solicitation.  Therefore, if your nonprofit is generating revenue in a state that requires registration, you probably need to do that sooner rather than later.
Enforcement
There are two areas of state enforcement that are most likely to be encountered by a nonprofit.
The first is failure to file a corporate annual report.  The corporate report is a short filing that lets the state's corporations division know who the current board members and officers are, and if there are any changes to a nonprofit's legal name, legal address, and/or its registered agent.  It's not difficult to prepare, but failure to file it for even one cycle will usually result in the administrative dissolution of the corporation.
Administrative dissolution is a pain, but it's usually not too difficult to rectify, assuming it's done within a few months.  The longer you wait, the more painful (and expensive) it gets to fix the issue.  The bigger problem is this:  without your corporation being active, your nonprofit technically doesn't exist anymore!  It's akin to losing your 501(c)(3) status, but has the potential to be worse because your 501(c)(3) status is contingent upon being tied to an active business entity.
The second area of state enforcement is charitable solicitations.  Failure to register and/or failure to renew that registration EACH year, can result in very expensive penalties.  It can even result in the state prohibiting the nonprofit from conducting activities until the issue is resolved.  Multiply this by the number of states your nonprofit is required to be registered with, and you can easily see how quickly this can get out of hand.
State Enforcement Is a Bigger Issue Than the IRS
That statement surprises a lot of people, but it really shouldn't.  The state government departments that regulate charities have much closer proximity to you than the IRS.  They are far more likely to be aware of issues like failure to keep your corporation active or failure to properly register for fundraising.
The states are also more responsive to consumer complaints.  All it takes is for a potential donor to report a soliciting charity that isn't properly registered in the state.  We've dealt with no small number of clients who found themselves in that very situation prior to securing our services.
Pro-Tip #3 – Don't go it alone on charitable solicitations registration.  It's complicated and you need help to get it right.  Call us!
State and federal compliance are both really big deals.  Neither is to be scoffed at or under-appreciated.  Starting and operating a successful nonprofit is contingent upon starting in a compliant manner and staying that way by keeping yourself educated about the rules and getting the help you need to do it all the right way.
Join more than 45,000 others
who subscribe to our free, email newsletter.  It's information that will empower your nonprofit!