Does Our Nonprofit Have to Register for Charitable Solicitations?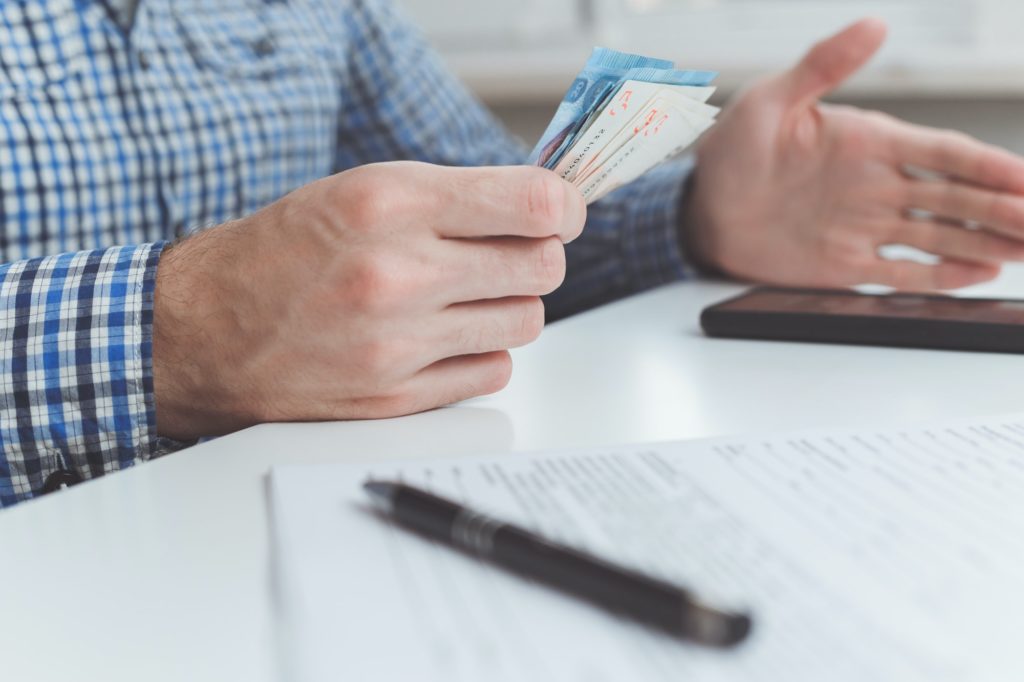 Your nonprofit organization has received donations. Fantastic news! But… do you need to concern yourself with the state's fundraising registration process? You see words like charitable solicitation, but what does that mean? What actions give rise to a nonprofit needing to register with their state's (or other state's) Division of Charities? People often wonder if they raised enough money for their nonprofit. But, if they raised it in a particular way, does that show a need to register?
A charitable solicitation is a request for a contribution intended for charitable purposes, and it doesn't really matter how the request for the donation is presented. The "ask" can simply be an email, written as a piece of direct mail, or even in a newsletter. It can also be a verbal request made in front of a group of people in an auditorium or to an individual. Or, it can be an advertisement, a social media post, or even a call-to-action on your website like a donate button.
Having a fundraising event? Maybe a dinner, an auction, or some type of game or tournament – it's most likely these are considered a solicitation as well, even if it is program-related. Overall, if there is an "ask" for a donation, regardless of how many people, it is considered a solicitation.
Do you register first, or solicit for money first?
Buzz! Time's up. The answer is REGISTER. Each of the 41 states that require charities to register in order to solicit donations expects registration to proceed any fundraising activity.
Now, nonprofits are only required to register in states where they are actively soliciting. We get asked by clients all the time if they should go ahead and register in every state, and our opinion is usually, no, you shouldn't. Charitable solicitation registrations can be a lot to keep up with when you start adding multiple states to your list, especially if you're doing it by yourself. Every state has different requirements, and registering without a plan can lead to more trouble than just a headache.
If your nonprofit is going to directly seek donor support only in your some state, register there. Once fundraising activity begins to actively expand to other jurisdictions, only then does it make sense to expand your footprint of registrations. Just don't forget to do it. Penalties for noncompliance are painful reminders to follow the rules.
We don't ask for money. What about our sales revenue?
We're glad you asked!
While most charitable nonprofits have some level of donor support or event-driven fundraising activity, not all do. Some organizations primarily depend on sales of products or services that are directly related to the nonprofit's mission. The IRS calls this program revenue. Examples include museums charging an admission fee, private schools charging tuition, and maybe books being sold by a literary nonprofit.
In the not-too-distant past, states didn't really look at program revenue when determining whether an organization should register, particularly those nonprofits based in another state. This is not the case anymore. The states began to realize that trying to parse revenue sources into solicited and unsolicited categories wasn't worth the hassle. Now, most states consider revenue of any kind coming into a nonprofit to be, at least, a result of an implicit solicitation.
The long-and-short of it is, if your nonprofit is bringing in money, you probably have a registration requirement unless you're located in one of nine states with no registration statute.
Understand that just about all income-generating activity, whether by design or happenstance, constitutes solicitation. This is the first step in making sure your organization maintains proper compliance in this critical area.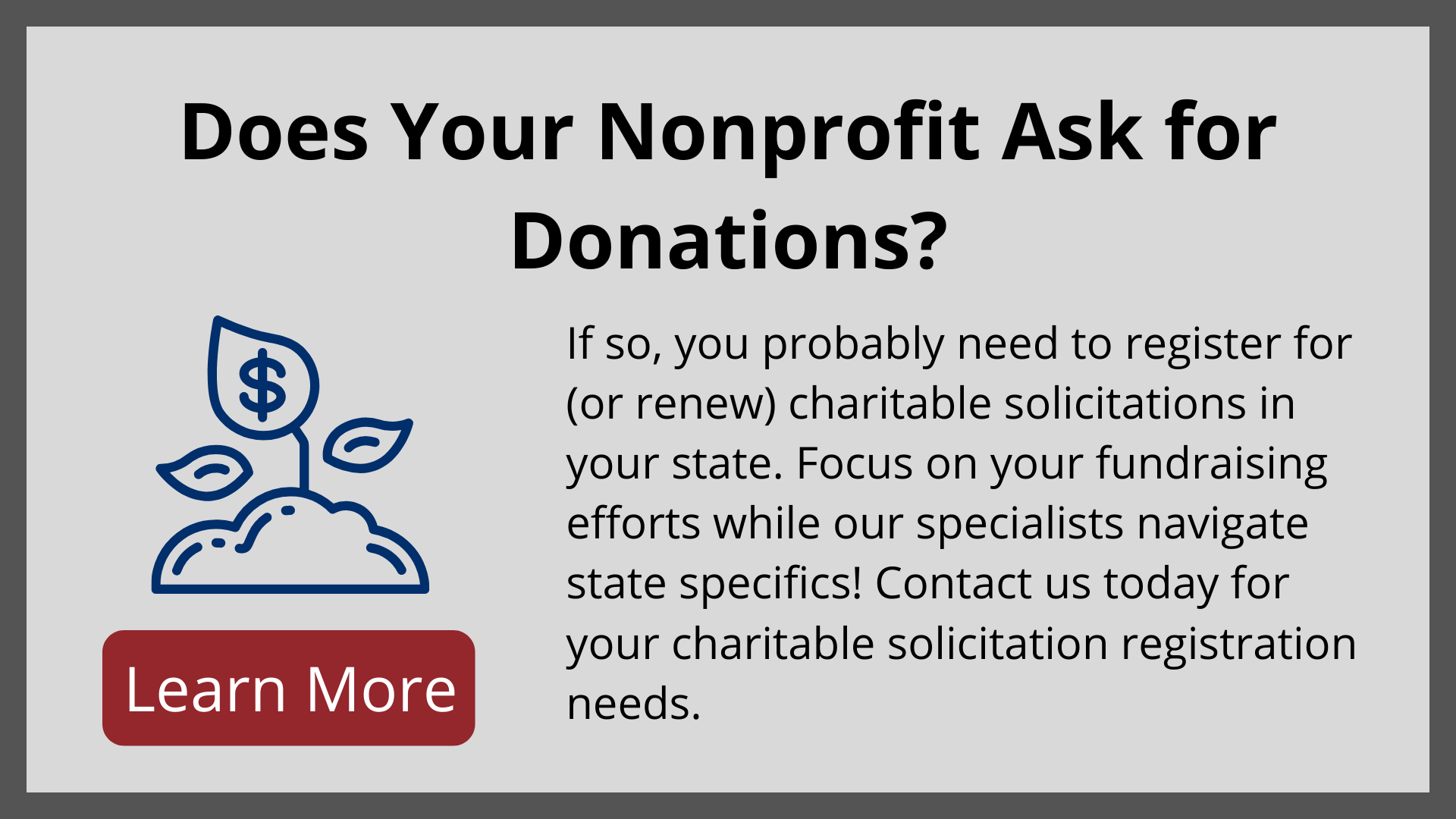 Join more than 45,000 others
who subscribe to our free, email newsletter.  It's information that will empower your nonprofit!