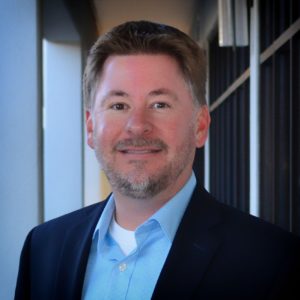 Nonprofits provide essential services to our country that cannot be effectively duplicated in the for-profit or government services arenas. Unfortunately, these same nonprofits have been grossly under-served by the professional services community for decades. Our ongoing mission is to be the solution to that imbalance.
Greg McRay is the President and CEO of Foundation Group. With a professional background in tax and accounting, Greg began working extensively with nonprofit organizations starting in the early 1990s.  His solo practice continued to grow, leading to the decision to develop a professional services firm addressing the tax and compliance needs of nonprofits nationwide. Teaming with a like-minded associate, Foundation Group was launched in September 1995.
Since the very beginning, Greg's vision for Foundation Group has been to empower our clients with the expert counsel and essential services that help nonprofit leaders make better decisions, reduce risk, and grow their organizations.  That vision is fulfilled in FG's comprehensive, consulting-based approach to helping new nonprofits get up and running, as well as the ongoing compliance services that we provide to existing nonprofits.
A frequent writer and presenter, Greg has been a featured CPE expert for Strafford Publishing and 501(c)(3) University, and his writing is syndicated through Alltop.com, LawForChange.org, EZineArticles.com, Newstex and others. In addition, his article contributions to Foundation Group's blog has helped it earn a "Top Honors" award for excellence in nonprofit content.  Over the course of his 25+ years in the nonprofit space, Greg has also put action to advice, serving on the board of directors of numerous charitable organizations in the Nashville area.
Greg is licensed by the Internal Revenue Service as an Enrolled Agent and is admitted to represent our clients in all matters before the IRS.
A coffee lover, avid motorcyclist, and outdoor guy, he lives just outside of booming Nashville, Tennessee with his family in the community of Mt. Juliet.
Education:  B.S., Haslam College of Business, University of Tennessee, 1989
Professional Credentials:  Enrolled Agent, Internal Revenue Service, 1997