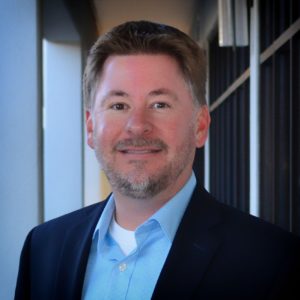 Nonprofits provide essential services to our country that cannot be effectively duplicated in the for-profit or government services arenas. Unfortunately, these same nonprofits have been grossly under-served by the professional services community for decades. Our ongoing mission is to be the solution to that imbalance.
Greg McRay is the President and CEO of The Foundation Group. With a professional background in tax and accounting, Greg began working extensively with nonprofit organizations in the early 1990s. This private practice continued to grow, leading to the decision to formalize into a professional services firm addressing the needs of nonprofit organizations nationwide. Teaming with a long-time friend and associate, The Foundation Group was launched in September 1995.
Since the very beginning, Greg's vision for Foundation Group has been to provide our nonprofit clients with the very best counsel and assistance that can be found.  That vision is fulfilled in FG's comprehensive, consulting-based approach to helping new nonprofits get up and running, as well as the ongoing compliance services that we provide to existing nonprofits.
A frequent writer and presenter, he specializes in the areas of nonprofit formation, compliance and leadership. Greg is a featured CPE presenter for Strafford Publishing and 501(c)(3) University and his writing is syndicated through Alltop.com, LawForChange.org, EZineArticles.com, Newstex and others. Over his career working in the nonprofit arena, Greg has served as a board member and/or advisor to many nonprofits. He currently serves on the boards of Donelson Christian Academy, a private K-12 college preparatory school located in Nashville, Tennessee, The Bridge Fellowship Church and the Brookstone Neighborhood Association, both located in Mt. Juliet, Tennessee. Memberships include C12 Group, Christian CEO network.
Greg is licensed by the Internal Revenue Service as an Enrolled Agent and can represent our clients across the country at any level of IRS examination.
A coffee fanatic, avid motorcyclist and outdoor enthusiast, he resides with his wife, Susan, and daughter, Caroline, in Mt. Juliet, Tennessee.
Bachelor of Science, Business Administration, University of Tennessee
Enrolled Agent, Internal Revenue Service