The Critical Intersection of Nonprofit Websites and Compliance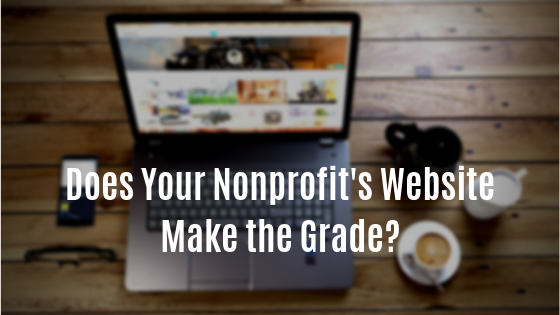 It's been a few years since we last published an article about your nonprofit website, but we field questions from clients about this subject on a weekly basis.  And, in the time since that 2009 post, our wired world has changed dramatically, including the necessity for a solid web strategy.
Just about every nonprofit has a website, and it is a crucial component of their communication and fundraising activities.  For many, it is the hub of it all.  Where many organizations trip up, however, is in not understanding what can and cannot be done with their websites.  In addition, many fail to realize that it is the easiest place for others, including state and federal regulators, to see your mistakes and misdeeds.
Let's take a look at several areas of concern, and the best practice way to communicate effectively with your nonprofit's web presence.
Your website's primary job is to tell the world about your nonprofit and the great work it does.  It's the first place most people will look when checking to see what your group is all about.  Gone are the days when tri-fold brochures and snail-mail newsletters informed the public.  You can still do those things, maybe even with great results, but your website is your most valuable real estate for promoting your cause.
What is your mission?
What is your backstory?
Who do your serve?
What programs do you offer?
What have you accomplished?
Who leads the organization?
The answers to these questions are the most important things you could possibly include on your website.  And, you need them all.
Now, that got your attention!  Online fundraising has become a standard operating practice for many nonprofits, and for good reason…it's effective.  It's relatively simple to do, it doesn't cost much, and it provides a great convenience to your donors.
There are a number of solutions out there for "donate now" pages that make it incredibly easy to setup online donation capabilities.  Our friends at Kindful have a great solution for that.
Just make sure that you're doing your online fundraising in a compliant manner (see below).
You might have to summon up some bravery for this one, but many successful nonprofits publish their annual financial reports and/or Form 990 on their website.  It is the ultimate message to your audience that you trust them and that you are fully committed to operating in a compliant and transparent manner.
Before you decide to post sensitive information like financials or Form 990, make sure your information is accurate and reflects well on your organization. If it doesn't currently, now is a good time to get help with your books or compliance filings before moving toward this level of transparency.
AVOID: Non-Compliant Fundraising
AVOID: Promoting Commercial Interests
If you've read this far, it's probably becoming apparent that problems with your website are really problems with your nonprofit overall. Your website is just a window into the issue. That includes areas of disallowed commerciality.
Commerciality can take on several forms. It could be revenue-generating activity your organization is conducting that doesn't directly further your exempt purpose, a.k.a., unrelated business income (UBI). It could also be promoting the outside commercial interest of a third party, or worse, an insider.
It could also be the sale of advertising, which is another form of UBI. The ideal situation is to have a space on your site to acknowledge the generous support of any businesses that contribute to your nonprofit, without overtly endorsing that business or having a call to action as a quid pro quo. Simply name them and thank them. Links to their websites are usually OK.
This may seem like a topically unusual way to end this conversation, but design matters. For many, your website speaks volumes about your nonprofit's sophistication, capability, and funding-worthiness.
Fortunately, you don't have to be a website expert anymore to have a great looking web presence. Your hosting company probably has a free or inexpensive website builder platform that you can use. There are also numerous content management platforms, like WordPress, Squarespace, Wix, etc., that make it easy to have a good looking website.
If you have the budget, however, opt for a professional to help. You'll look even better, in most cases.
Having a solid website for your nonprofit is not optional…it's absolutely essential! Knowing how to put your best digital foot forward can make all the difference in the world as to how your organization is perceived.
Join more than 45,000 others
who subscribe to our free, email newsletter.  It's information that will empower your nonprofit!