Navigating Multi-State Charitable Solicitations: A Comprehensive Guide for Nonprofits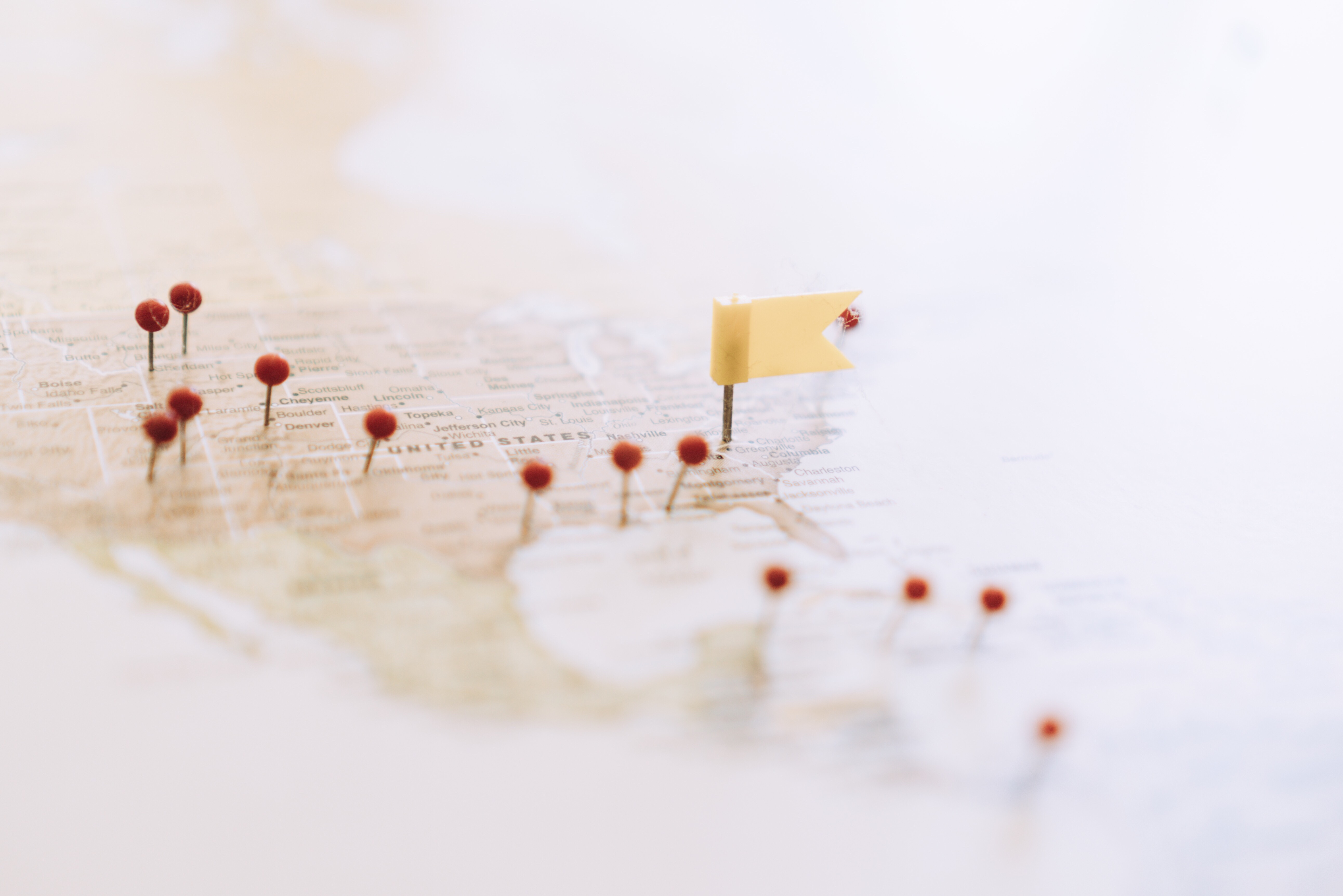 When it comes to nonprofit compliance, one of most challenging issues is navigating the regulations surrounding multi-state charitable solicitations.  The rules and regulations from state to state are not only complex but constantly evolving.  As nonprofits expand their fundraising efforts across state lines, understanding and complying with the myriad of state-specific regulations becomes pivotal.
This comprehensive guide aims to explore the background of multi-state charitable solicitations registration, explain how to determine if your organization needs to register in multiple states, examine the complexities of these registrations, and discuss the indispensable role of professional service providers in ensuring compliance and efficiency in this process.
Background of Registration Requirements
Historical Context:  The roots of charitable registration in the US can be traced back to the early 20th century, emerging from a growing need to protect donors and preserve the integrity of the nonprofit sector.  These regulations have evolved over the years, shaped by changes in fundraising methods and the advent of digital solicitation.
State-Specific Regulations:  It is important to emphasize that there is no national standard for charitable registration in the US.  Each state has developed its regulations, governed by various agencies such as the Attorney General's office or the Secretary of State.  In some states, both agencies have a part to play (we call this a bifurcated state!).  These rules are primarily designed to prevent fraudulent activities, ensuring that charities are legitimate and accountable for their fundraising and solicitation practices.
How to Know if Your Nonprofit Needs to Register in Multiple States
Determining the Need: The need for registration is primarily determined by your fundraising activities' geographical scope.  Traditionally, this meant direct solicitation within a state's borders.  However, this has expanded to include online fundraising.
So what do we mean by the phrase "fundraising activities".  For some people, they envision an event, like a golf tournament.  For others, they imagine an email solicitation campaign.  What's critical to point out, however, is that most states consider virtually any form of revenue generation by a 501(c)(3) nonprofit to be a form of solicitation.
The "Donate Now" Button Dilemma: A common trigger for registration requirements is online donations.  A simple "Donate Now" button on a website that is accessible to residents of any state would seem to indicate nationwide solicitation requiring registration in the 40+ states that have a registration process.
Fortunately, a multi-state compact known as the Charleston Principles gives a safe harbor from registration, so long as the charity is registered in their home state of incorporation.  Two things to note here:  not all states recognize this safe harbor.  Also, following up on a digital donation from a state your nonprofit isn't registered in (thank you letter or a targeted solicitation) may trigger a registration requirement.  California, for example, requires registration if you raise so much as $1 from their state.
Exemptions and Thresholds:  Not all fundraising activities necessitate registration in every state. Some states have exemptions based on the size of the organization, the amount raised, or the nature of the solicitations. Understanding these nuances is crucial in determining your registration strategy.
Complexity of Multi-State Registration
Diverse Requirements: The complexity lies in the diversity of requirements across states. Each state's forms, documentation requirements, filing fees, renewal processes, and reporting standards differ significantly. This variation makes the process not just challenging but also resource-intensive.
Varying Definitions: We addressed this somewhat in the "Donate Now" section above.  The definition of "solicitation" and what constitutes fundraising activities can vary from state to state. For instance, some states require registration before any funds are solicited, while others set thresholds based on the amount raised.  And again, remember that just about any form of revenue generation IS considered based on a solicitation.
Navigational Challenges: Keeping track of multiple state deadlines, understanding the nuances of state-specific rules, and ensuring timely compliance are some of the operational challenges nonprofits face in multi-state registration.
The Need for Professional Service Providers Like Foundation Group
Expert Guidance: Due to the complexities involved, many nonprofits seek the expertise of professional service providers. These specialists offer comprehensive knowledge of state laws and regulatory updates, ensuring that organizations remain compliant.
Streamlining the Process: These providers can significantly streamline the registration process, managing submissions across multiple states concurrently. This not only saves time but also minimizes the risk of errors.
Ongoing Compliance Management: Beyond initial registrations, maintaining compliance is an ongoing process. Professional service providers can manage renewals, annual filings, and any required updates to registration information, alleviating a significant administrative burden from the nonprofits.
Risk Mitigation: Non-compliance can lead to penalties, legal challenges, injunctions from conducting activities, and, critically, a loss of reputation. Professional service providers play a crucial role in mitigating these risks, ensuring that all legal obligations are met diligently.
Foundation Group Can Be That Expert Resource for Your Nonprofit
We have been providing single and multi-state charitable solicitations registration services for over 20 years.  Our deep knowledge of the rules and regulations, combined with our unique ability to help your nonprofit determine its true compliance burden, is the advantage you need to ensure that your organization stays in good standing with every state in which you are generating revenue.
Multi-state charitable solicitation registration is a critical yet complex aspect of nonprofit operations, particularly as organizations expand their fundraising reach. Understanding whether your organization needs to register in multiple states and managing the complexities of doing so is not only essential for legal compliance but also for maintaining donor trust and organizational reputation. As the nonprofit sector continues to evolve, particularly in digital fundraising, staying informed and proactive in registration matters remains key to successful multi-state fundraising efforts.
You can trust Foundation Group to provide your nonprofit the edge it needs to succeed.
Join more than 45,000 others
who subscribe to our free, email newsletter.  It's information that will empower your nonprofit!