Who Really Owns a Nonprofit?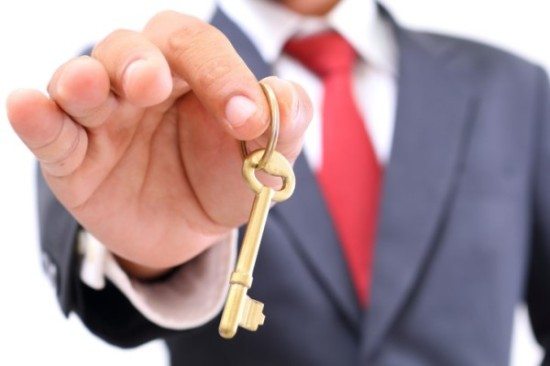 The concept of who owns a nonprofit organization can be hard for some to grasp, especially given that the answer is, "No one!"  We encounter this confusion with new clients on a fairly regular basis.  And, given people's understanding of how basic business operates, it is understandable.  In order to fully appreciate the concept of "non-ownership", it is helpful to first talk about the various types of business entities.  Then, we'll look at organizational purpose.  By the end of the article, it should make a lot more sense.
The Way It Works In a For-Profit Business Structure
There are several different types of business entities.  For-profit companies make up most of them.  Here are a few that all have an owner or owners:
Sole Proprietorship: One person who conducts business for profit.  Though a sole proprietorship may have to secure things like a business license, it is a fairly informal structure.  Legally, there is no distinction between the person and business.  The sole owner assumes complete responsibility for all liabilities and debts of the business, and reports income and expenses on their personal tax return.
General Partnership: Two or more individuals as co-owners of a for-profit business.  This is more formal than the sole proprietorship, but even with this structure, there is no legal distinction between the individual partners and the business itself.  A partnership files a separate tax return, but profits are taxed at the partner level, not the business level.
(For-profit) Corporation : Now we're getting much more formal.  A corporation is a legal person in the eyes of the law, with ownership vested in the shareholders.  When a corporation is formed, an initial number of shares of stock must be declared.  These shares of stock are the mechanism for ownership.  How many shares to declare is up to those forming the corporation.  Usually, more shareholders means a higher number of shares declared. Those shares are divvied up between the owners, usually corresponding to the percentage of initial capital invested by that owner. The corporation itself assumes all liabilities and debts of the Corporation, not the shareholders, providing a significant level of asset protection for the individual owners.
Limited Liability Company (LLC): An LLC is a formal association which combines the advantage of a corporation's limited liability and the flexibility and single taxation of a general partnership.  An LLC has members rather than shareholders, but the principle is similar.  The percentage ownership any one individual has usually corresponds to their relative investment percentage made into the business.
With the exception of the LLC, none of the business structures listed above can be used for nonprofit organizations.  Even the use of an LLC is extremely rare, because all nonprofit LLC members must be other, existing 501(c)(3) organizations, not individuals or other entity types.
The Reality of a Non-Profit Business Structure
The most popular business entity for nonprofits is the nonprofit corporation, making up well over 90% of all tax-exempt organizations.  This type of corporation is very different from the above-mentioned for-profit corporation.  A nonprofit corporation has no owners (shareholders) whatsoever.  Nonprofit corporations do not declare shares of stock when established.  In fact, some states refer to nonprofit corporations as non-stock corporations.
A nonprofit corporation is formed to carry out a non-commercial purpose, whether that be religious, educational, charitable, scientific or other qualifying purpose.  It is prohibited from acting in a manner that results in private inurement (profit) to individuals.
It is also possible, though not advisable, to operate a nonprofit as an unincorporated association.  A trust structure can also be used.  Lastly, an LLC can be used in specific situations (see above).
No matter which entity type is chosen, none have a mechanism for ownership.  Governance responsibility is vested in the board of directors or trustees.  These individuals are accountable to state and federal authorities to ensure the organization operates in a legally compliant manner and for the purposes outlined at formation.
Also, a nonprofit cannot be sold.  Again, without an ownership mechanism, it simply isn't possible.  If a charitable nonprofit winds down operations, the board of directors must distribute all of the nonprofit's assets to another 501(c)(3) after all debts have been settled.  Some other non-charitable nonprofit types, like 501(c)(7) social clubs, distribute residual assets proportionately to the existing membership.
It is difficult for some people to wrap their head around this idea of non-ownership.  That's completely understandable.  We're programmed to think of business in terms of entrepreneurs, owners, and shareholders.  A nonprofit organization is not "owned" by the people who start it, nor their successors in leadership.  These individuals operate in a position of trust and accountability for the public at large, who, via government, allow nonprofits to operate exempt from the taxes that for-profit businesses must pay.
Join more than 45,000 others
who subscribe to our free, email newsletter.  It's information that will empower your nonprofit!