Recruiting Your Nonprofit's First Volunteers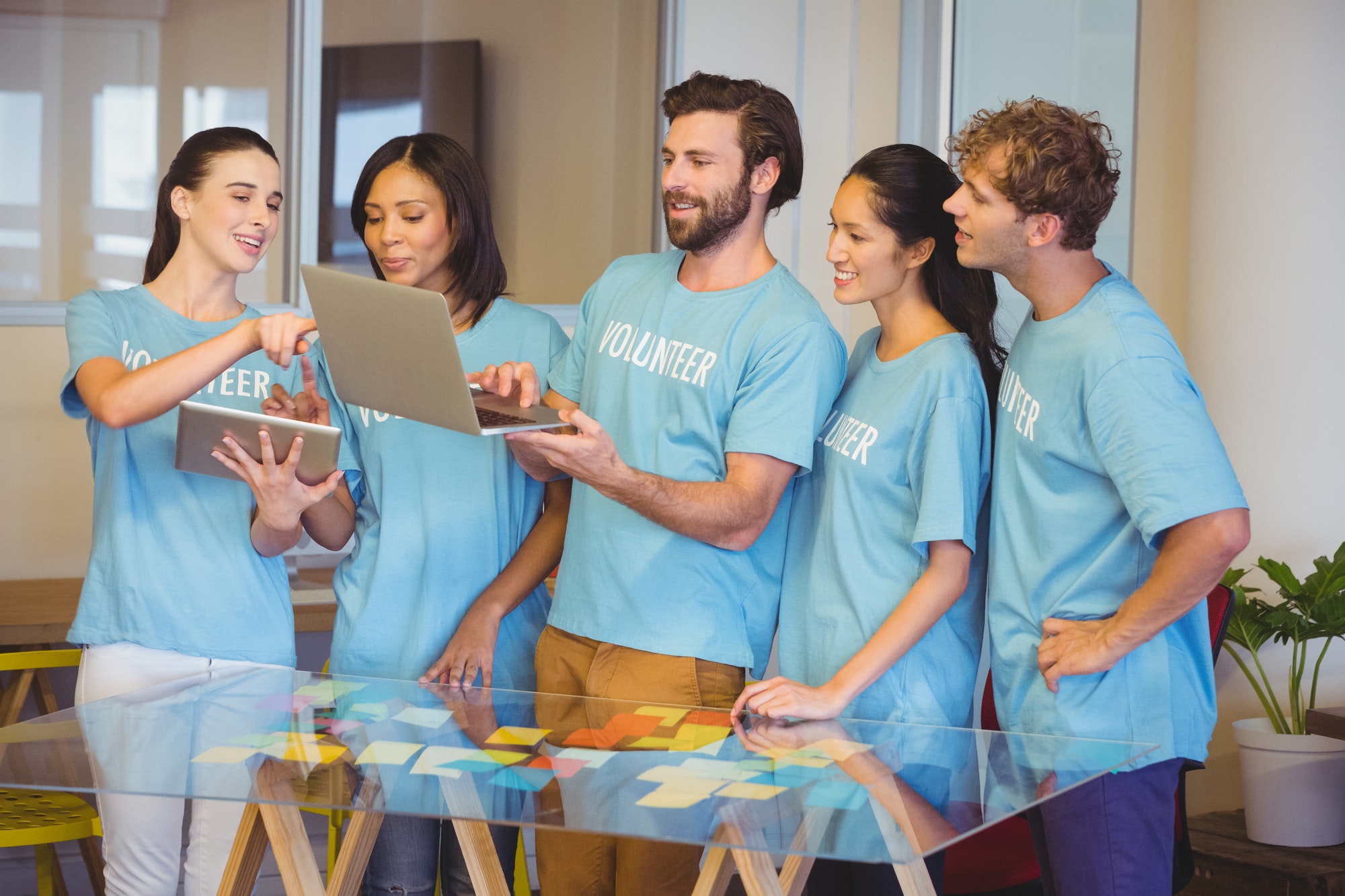 Your nonprofit is up and running. Now there's more work to be done than you can do yourself, or than your board of directors or employees have time to do. What next? You need to find some help. It may be time to look for, and recruit, volunteers for your organization.
Volunteers can be, and usually are, a very useful resource for a nonprofit organization. Volunteers give time, labor, and oftentimes money, to the charity that they choose to participate with. Sometimes a volunteer brings skills that no one else involved with the organization possesses. There's a lot of value to be gained from them. The nonprofit can save money by not having to go outside of the organization for specific tasks if there is a volunteer available that is capable. The fact that your volunteers probably know people that you and your organization's people don't know can help expand your reach within the community just by spreading the word and talking up your nonprofit to others outside of your circle of influence.
You know you could use them, and probably flat-out need them. But, how do you find them, let alone convince them to help out with your cause?
1. Figure out what you would do with them and write it down.
If four people walked up to you today and said, "what can we do?," you need to know what your reply would be. Do you have tasks that need to be completed? Are there projects to be done? Has there been one program that could be operational if you had one more person that knows how to [fill in the blank]?
Outline what needs to be done. Write up descriptions of what projects you need accomplished and what skills someone would need to have in order to finish the tasks involved. Although a "job description" doesn't sound like a fun set of words, it is a fitting description of what you need to have in mind as you put the information into words.
Timelines and how-to's make it easy to know what needs to happen and how it will happen. Make sure that it's evident what purpose the volunteer's time is going toward. Allow them to see how their work is making a difference with whatever your organization's cause is.
2. Have materials about your organization that volunteers can read or view.
If someone is willing to pitch in and help out a nonprofit, they want to know more about who they are helping, how they are helping, and why it matters that they are helping. The volunteer has already heard of the bigger name 501(c)(3) organizations out there. If this nonprofit is new and/or small, you'll need to help them understand how participating with you will assist the community, too. Most nonprofits start out as very small organizations. If you can get volunteers understanding what you're all about, and why it is you do what you do, it could lead to growth for your nonprofit and help for its purpose.
If you know what the volunteers need to do, and you have information for them to understand why they'd want to be there, now how do you find them first? Start with your friends and family. Then ask them if they know people that would want to be a volunteer. Your friends and family multiplied by their friends and family, and so on, can end up being a lot people quickly. Any organization that you're a member of is also a place to look into, such as a social group, club, organization, church, etc. It's time to put social media to use, too. You can make it have a greater impact by using it to help find volunteers for your organization rather than just "liking" the most recent funny meme.
The next step is looking beyond your personal circle. Local businesses are often looking to have something for its "giving back to the community" project. If the business is large enough, there's probably someone in charge of finding community needs for such a volunteer effort. Additionally, if your organization is in a college town, the university is a great place to go to find volunteers. Service clubs, sororities, fraternities, etc. often are looking for group projects or simply individual tasks that can be handled one time or over a timespan.
4. Keep them coming back.
It's time to bring out the "warm and fuzzies" and make a point to show your appreciation to make your volunteers glad that they chose to volunteer their time, effort, and skills for your organization's purpose. If the tasks and projects are engaging enough, you could continue to get return volunteers, and they might bring friends with them for the next need on your nonprofit's list. Insider tip: have snacks and refreshments. Even small gestures can go a long way. You've worked hard to get your nonprofit started and maybe even harder to find the people to help. So feed them and tell them thank you. Show those who showed up to help you along the way just how much it meant to you and your organization.
If your nonprofit organization has the exact number of employees to do what needs to be done, you could still use, and come up with uses for, volunteers. Most likely, though, you don't have the workforce you need to accomplish all that needs to be achieved or simply maintained. Seek out volunteers to help with your organization's purpose. It may turn out that the volunteers have been seeking you out all along, but just didn't know it yet.
Join more than 45,000 others
who subscribe to our free, email newsletter.  It's information that will empower your nonprofit!