Avoiding Conflict of Interest on a Nonprofit Board of Directors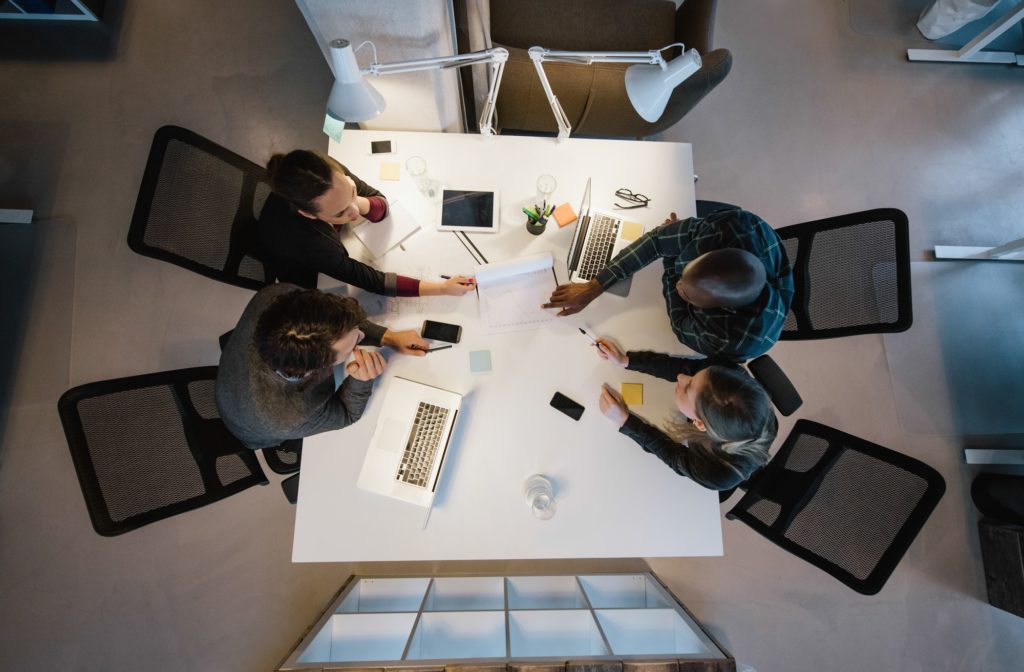 In one of our recent articles, we discussed the importance of having a strong organizational structure and the role of a board of directors within a nonprofit organization. That article will give you a general introduction to the various pieces of a nonprofit's governance. Once you have a grasp on the governing body of a nonprofit, you next need to be aware of IRS guidelines when it comes to conflicts of interest.
What Is a Conflict of Interest?
It is important to understand the IRS perspective about conflict of interest when structuring the board of directors for a nonprofit organization.  A conflict of interest is a transaction or arrangement that might benefit the private interest of an officer, board member, or employee…or even a relative of the same.  Conflicts of interest on a board of directors can take several forms:
Related parties serving on the board together
Board members who are related to employees
Board members who are also employees
Certain transactions involving board members or employees
Property conflicts
While it may not be possible to avoid a conflict of interest in every situation, it is best practice to avoid or minimize them.
How Relationships Impact Conflict of Interest
To avoid having a majority-related board, you have to know how the IRS defines a relationship between board members. Board members who are related either through blood or marriage are considered related parties. The IRS typically considers grandparents, spouses, or siblings a relationship. Any relationship beyond an immediate family member, such as a cousin or aunt, is not normally considered a relationship for conflict purposes.
Business partners are also considered related parties.  If two or more individuals co-own at least 35% of a business, the IRS considers them related through business dealings. This becomes a potential conflict when both serve as board members for the same nonprofit organization. Individuals related by business dealings are treated the same as blood/marriage relationships.
Can Relationships On the Board Affect Quorum?
Understanding how the IRS defines relationships and conflicts of interest is important when determining what qualifies as the organization's quorum. A quorum is defined as the minimum number of members of a board of directors who can officially meet to discuss business and vote on decisions. In a nonprofit setting, a quorum is the minimum number of unrelated board members needed to count as an official meeting.
For example, if a board of directors is comprised of five individuals, in most cases three of these board members can meet and satisfy quorum. However, if a board is comprised of five individuals, of whom two are related, satisfying quorum becomes more complicated. If both related members are at a meeting during a voting situation, all five board members must be present to satisfy quorum because the majority of board members present must be unrelated.
Related Party Conflict Impacts Public Charities Specifically
Public charities are almost always disallowed from having a majority-related board. Despite not having a specific, written prohibition against it, the IRS will disallow it in its review of an organization's Form 1023 application.  The reason has to do with the potential for private benefit.
Individuals are prohibited from inurement, that is, receiving excessive compensation or benefit from their employment or association with the organization they serve. Even if individuals on the board are not compensated, the inurement prohibition infers the unwritten rule against majority-related board members.  This prohibition is in place because such arrangements have the potential to jeopardize the mission of the organization.
If it is determined that close control by related individuals would best serve the nonprofit, the board may decide that the organization should be a private foundation instead of a public charity.  Private foundations do not adhere to the same conflict of interest guidelines as public charities.
A similar situation arises in a public charity when a board member's relative is to be hired by the organization. The related board member must recuse themselves of voting on the hiring and compensation amount for their relative.
Dual Capacity Individuals and Conflict of Interest
The IRS inurement prohibition goes beyond majority-related board members. It also includes dual-capacity individuals.
Dual-capacity individuals are those who serve as an employee as well as a board member of the same organization. These individuals do not help satisfy quorum, especially when the board is voting on compensation for that board member's position. In fact, such individuals must recuse themselves from discussion and voting on matters pertaining to them.
It is critical to understand the division of responsibilities for board members and employees. The board is responsible for the governance of the organization, while employed individuals are responsible its management and operation. As stated in our last article on board members, having an individual be responsible for both of these roles is not long-term best practice.
Business Dealings and Conflict of Interest
Additionally, a conflict of interest is created if the organization chooses to use services provided by a board member's for-profit company. If an organization wants to use such services, it must provide documentation showing that individual's company is the best option for the organization, and services must be provided at a fair value (if not below market value).
Property Ownership and Conflict of Interest
Insider-owned land, buildings, vehicles, or equipment that is being used by the organization present a conflict of interest. At a minimum, the insider must recuse themselves of any discussion or decision-making. Unless donated, the IRS may require proof that the transaction is in the best interest of the nonprofit, which as mentioned in the above paragraph, will require research and documentation.
Avoiding conflict of interest is always best practice. If having a conflict of interest is unavoidable, there are measures the organization can take to avoid questions from the IRS. All decision-making should be documented. Proper documentation also helps the organization ensure that all meetings have the proper board members to satisfy quorum. Having policies and criteria for board members, both new and current, will help the organization abide by IRS guidelines.
Join more than 45,000 others
who subscribe to our free, email newsletter.  It's information that will empower your nonprofit!
1.
Avoiding Conflict of Interest on a Nonprofit Board of Directors