Worry-Free Payroll Solution for the Unique Needs of Nonprofits
Managing compensation and processing payroll for a nonprofit organization is very different than for a for-profit company, requiring specialized knowledge of the different laws and standards that apply. In the case of churches and ministries, it is even more critical.
We have seen many costly errors made by competent accountants and payroll professionals who failed to properly address issues related to a nonprofit's payroll. Errors in processing and reporting are embarrassing, time consuming and potentially expensive to correct. With the IRS now issuing significant penalties under its Intermediate Sanctions regulations, you simply cannot afford mistakes.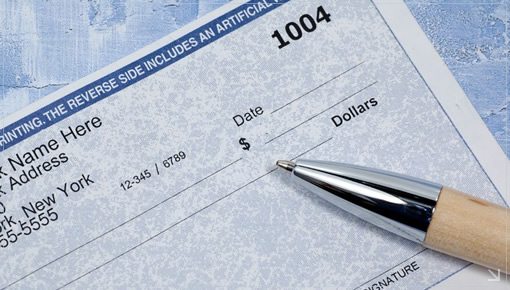 With these realities in mind, we set out to find a complete, first-class payroll solution that meets the unique needs of our nonprofit clientele…and one that is affordable to every organization, both large and small.  We needed a premier company with a nationwide capability that would also realize that our clients need advice and service, not just paycheck processing.
We found that solution in ADP®.  Through our special partnership, nonprofits can be assured that their accounts are properly setup in full compliance with state and federal regulations.
ADP's solutions include:
Automatic payroll tax withholding – Payroll taxes are automatically withheld and impounded on your behalf every pay period
Tax deposits and report filings are handled for you – Forms 941, 940…all federal and state returns and up to 4,000 local tax jurisdictions
Workers' Comp – Hassle-free reporting and management with optional Pay-by-Pay plan
Employees W2s – automatically, correct and on time!
Nonprofit exceptions – Never again get in a bind for mishandling the unique payroll requirements for nonprofits
Clergy housing allowance – Our solution ensures that ministers can take full advantage of this unique tax-sheltered income
Clergy Social Security exemption – Get guidance and support for one of the least understood tax benefits available to ministers
Next-day direct deposit capability – Data entry today, employees paid tomorrow!
Benefits management – Vacation pay, sick pay, family leave, plus support for 401(k), flex accounts and deferred compensation
Import payroll journal entries into Quickbooks® – or virtually any other accounting software package.
Over 15 different payroll reports – Online in real time, plus print or export to Microsoft® Excel.