Understanding Donor-Advised Funds (DAFs): A Crash Course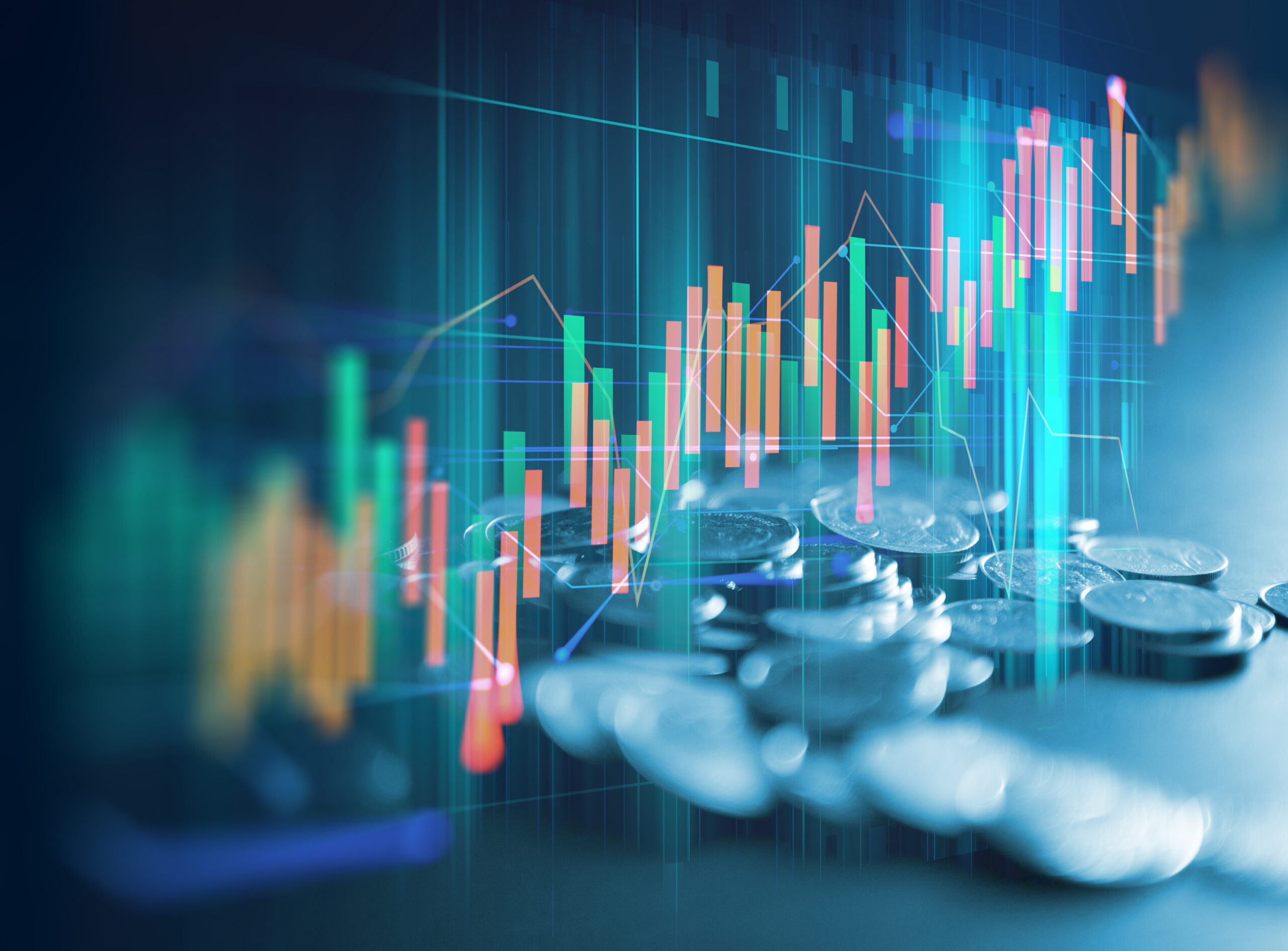 The following is a guest post from FreeWill.
Tapping into donor-advised funds can be a useful strategy for nonprofits to incorporate into their long-term plans.
Introduction
You've likely heard of DAFs and know that they're a valuable opportunity for many nonprofits. Maybe you've heard from peer organizations about them, or you've been lucky to have a donor gift you a DAF grant on their own and let you know about it. Maybe one's even arrived completely anonymously.
Like any new form of giving that you haven't yet prioritized, pursuing DAFs for the first time might feel overwhelming or too time-consuming to become an immediate priority.
But did you know that donor contributions to DAFs in 2021 totaled $72.67 billion? And total payouts to nonprofits hit a record high of $45.74 billion that same year (Nonprofit Philanthropic Trust's 2022 DAF Report).
DAFs are increasingly becoming a preferred way for major donors to give. You owe it to your nonprofit to understand why and how to start building a DAF strategy. Let's explore how to make the most of this valuable opportunity.
What are DAFs?
Donor-advised funds (DAFs) are a type of financial vehicle designed specifically for charitable purposes.
Donors contribute money to a DAF, which is actively managed by its sponsoring organization, and it effectively serves as a bucket of funds for potential future donations. When they're ready to give to a cause, donors recommend grants to be made to the charities of their choice. Donors use DAFs to give both cash and non-cash assets like stocks, property, and crypto.
What are sponsoring organizations?
DAF sponsoring organizations manage the funds and disburse grants when requested by the donor. They fall into three categories:
Community foundations
National DAFs (charitable arms of financial service providers like Fidelity)
Single-issue organizations (that create DAFs to support a specific cause or faith)
Historically, community foundations have been the primary facilitators of DAF giving, but national DAFs have recently exploded in popularity because of their accessibility.
Who uses DAFs and why?
DAFs are popular among wealthy donors because they offer a tax-savvy and hands-off way to manage their philanthropic activities. 
First, donors receive a tax deduction for contributing to a DAF, just as they would for donating cash directly to a nonprofit.
Secondly, changes to the tax code in 2017 have incentivized many donors to give bigger gifts less frequently. DAFs provide donors with a convenient way to set money aside for philanthropic purposes, claim the normal tax benefit, and grow their funds for future giving.
Since there are no contribution limits for DAFs, there is some concern that donors will use them simply to claim tax benefits without making many grants to nonprofits.
However, DAF dollars have proven to make their way to charities in a steady flow. Of a hypothetical $100 contribution, $74 is granted to nonprofits within five years. Payouts to nonprofits continue to hit new records as this form of giving grows in popularity. Nonprofits reported receiving 32% more DAF grants and 56% more grant dollars from 2021 to 2022.
How do you receive DAF gifts?
It's a simple process. When a donor recommends a grant to your nonprofit, the DAF's sponsoring organization will send the gift by check or electronically. Then, it's your job to thank and steward the donor.
The tricky part, however, is finding and connecting with donors who have DAFs beforehand so that they'll feel inspired to grant you a gift. We'll take a look at some effective strategies below.
The Benefits of DAF Fundraising
Before exploring how to secure DAF gifts, let's look closer at why you should. If DAF giving is new for your organization, you'll likely need to make a compelling case to your board and leadership for why it needs to be prioritized with time and resources. Consider these benefits of pursuing DAF gifts:
DAFs represent a huge pool of wealth specifically set aside and grown for charitable purposes.
DAFs are increasingly popular with high-impact donors across multiple generations. DAF contributions and payouts consistently reach new highs each year.
DAF donors often demonstrate loyalty to their charities of choice, with 77% of grants going to organizations that donors have previously supported. Donors can also set up recurring DAF grants or even name a nonprofit as a beneficiary of their funds in their estate plans.
DAF giving is easy to administer once it's an established program. Non-cash assets are liquidated when they're first contributed to a DAF, meaning your nonprofit can receive gifts more easily and offer donors more streamlined experiences without needing to involve a brokerage.
How to Start Securing DAF Gifts
What strategies can you use to begin reaching more DAF donors and securing grants? Follow these best practices:
1. Be vocal about your interest in DAFs.
You won't secure many DAF gifts unless you actively discuss and ask for them! Start by surveying your current major donors and prospects to learn if they have DAFs. This can give you an immediate outreach list to begin promoting your program.
But to start reaching and acquiring new donors, you need to broadcast your DAF giving program more widely. Add a section about DAFs to your Ways to Give page, or even create a standalone DAF giving microsite to more thoroughly explain why they're such impactful gifts for your organization. Many nonprofits already use this strategy to promote their planned giving programs—check out examples of planned giving websites to learn more.
As you begin receiving DAF gifts, you can study your data to learn who is most likely to give in this way, allowing you to further refine your outreach over time.
2. Update your GuideStar profile.
This logistical best practice can have an outsized impact on the success of your program.
National DAF sponsoring organizations manage the majority of DAFs today. However, they don't actively recommend charities to donors, unlike community foundations or single-issue organizations that build relationships with nonprofits over time.
Instead, they rely on publicly available information (especially through GuideStar) to check the standing of nonprofits before disbursing funds to the organizations that donors request. Up-to-date information will quickly signal to sponsoring organizations that your nonprofit is in good standing and should receive a DAF grant.
3. Engage with local community foundations.
That said, community foundations are still important players in the DAF space, and the value of their average DAF account is five times greater than those at national DAF providers.
Engage with foundations in your community that offer DAFs. Build your relationship with their teams by setting up meetings to learn about their grantmaking priorities, invite them to events, and more. This will keep your nonprofit on their minds when discussing grants with DAF donors. You can approach this process similarly to how you might foster relationships with foundations in order to receive more non-DAF grants that require proposals.
4. Have stewardship and analysis strategies in place.
As with any giving program, follow-through is essential for maintaining and growing your DAF initiative. FreeWill recommends these DAF stewardship best practices:
Establish a system for keeping track of DAF gifts and donors in your database.
Develop outreach cadences and messages specifically for staying in touch with DAF donors.
Assign individual gift officers to handle each DAF donor relationship just as you would for other major donors.
Engage your DAF donors with public and private events, personalized updates, and casual check-in calls or emails.
Additionally, your efforts will yield the best results when you take the time to actively learn more about your performance and identify ways to improve. Study your data to learn more about common characteristics of DAF donors, regularly requalify your prospect lists, and see which DAF sponsoring organizations you should reinforce your relationships with.
Conclusion
The skyrocketing popularity of donor-advised funds represents a huge opportunity for nonprofits of all sizes. With a solid understanding of what they are, how they work, and how to connect with both donors and sponsoring organizations, you can start building a thriving new giving program.
Join more than 45,000 others
who subscribe to our free, email newsletter.  It's information that will empower your nonprofit!