Creating Engaging Content for Your Donors: 4 Things to Know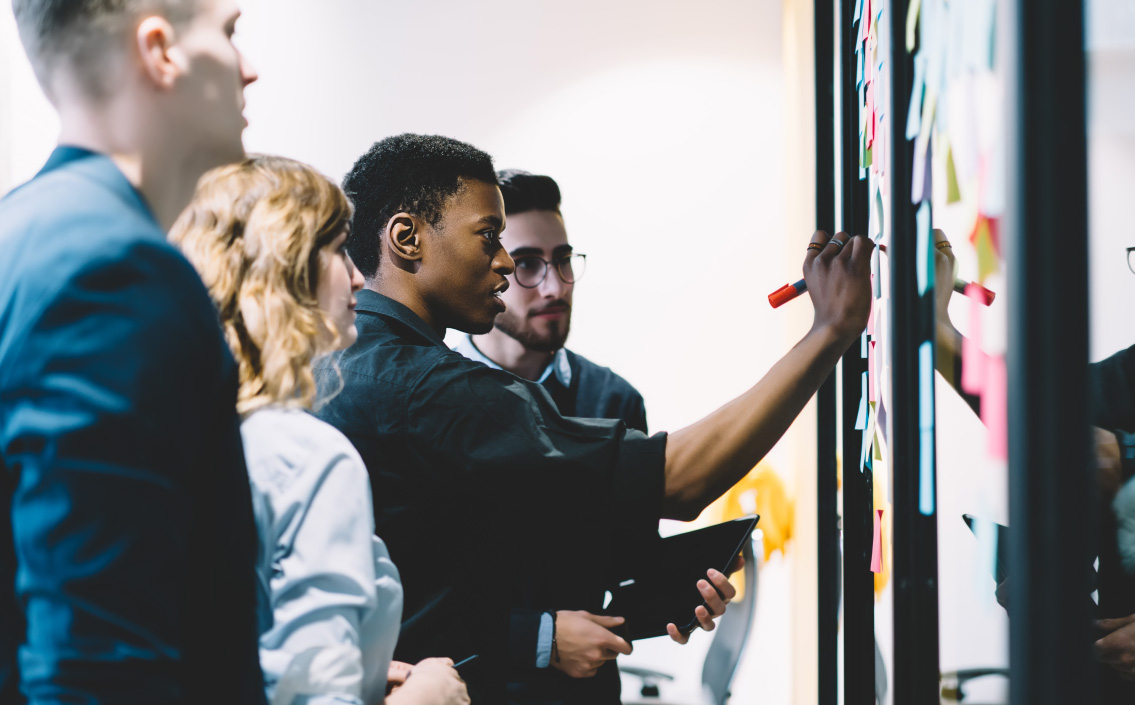 The following is a guest post from TagFi, an engagement & revenue growth software for communities worldwide.
Nonprofit funding is more complicated than just asking for donations. In fact, many nonprofits are already mixing business and charity to earn more reliable funding and engage their supporters with new purchasable content, such as online courses, event tickets, webinars, and more, at the same time. Many long-lasting relationships with supporters even rely on your organization's ability to regularly create and share new, engaging content.
Of course, it's far easier to simply tell your nonprofit's team to make engaging content than it is to create it. Before you can start drafting your new content, there are several essentials your organization needs to know about your offerings, your audience, and your overall supporter engagement strategy.
To help your nonprofit get started, this article will review four things organizations should know before diving into the content creation process:
Who is your audience?
What is your value proposition?
How are donors encouraged to respond to your content?
How does your content move donors through your sales funnel?
Additionally, consider your budget and the resources you currently have to devote to content creation. It's not uncommon for nonprofits to be short on both time and available resources, but there are cost-effective tools your organization can invest in that will help position your content to encourage engagement without overspending.
Remember that creating content optimized for engagement can be time and resource intensive. That's why having solid answers to these questions is so important and can help ensure you build meaningful connections with your donors through your content. Let's get started.
Both for-profit and nonprofit marketing require a target audience. After all, if you are unsure who your product is for, how can you effectively market it to them? For nonprofits with established supporter bases, you may assume you already have a strong idea of who your core audience is and what types of content they will be most interested in purchasing.
However, it's not uncommon for organizations to occasionally assume things about their audience without double-checking to make sure they are true. For example, a nonprofit might assume that supporters are excited to get back to in-person gatherings, when in reality they've attracted a significant number of supporters who live in remote areas and prefer virtual opportunities.
You can learn more about your audience by:
Surveying your supporters. You can learn what types of content your supporters will be the most interested in by asking them directly. Send out surveys to supporters that include a variety of questions about how their donor experience could be more engaging, what types of content they would like to see, and—if you already have content in development—how interested they would be in specific offerings.
Benchmarking your competitors. You may prefer not to think of your nonprofit as having competitors, but when you begin offering services and content for purchase, there will be organizations with similar products that you should keep an eye on. Examine these organizations' sales models and how they discuss and market their products to learn how your nonprofit can position your own offerings.
Creating personas. Once you've collected data on your supporters and analyzed how similar organizations frame their audience, you can begin creating personas. Personas are representations of a hypothetical member of your audience built using real data about your supporters. Marketing to an entire group of people with diverse interests can be challenging, but designing a sales pitch for just one person is far simpler. Design several personas to account for multiple facets of your audience and consider what types of content each one would be most interested in.
Remember that your audience may also change over time, especially as you start rolling out new content. In fact, you may end up attracting an entirely new group of supporters with your paid content. If this is the case, consider how you can further encourage them to donate and explore your nonprofit's previous offerings.
2. What is your value proposition?
Why would someone want to engage with your nonprofit's content? Nonprofits are used to answering a more difficult version of this question when encouraging supporters to donate—why spend money to support a good cause when you will receive nothing tangible in return?
When it comes to donating, many nonprofits use value propositions based on emotions. In exchange for donating, the supporter helps improve someone else's life or contributes to a cause that can make the entire world a better place. Relying on the emotional value of donating is also quite effective, as surveys show that 42% of donors were motivated to give by a personal story from a nonprofit's beneficiary.
For your content, you can leverage emotional value, as well as other more tangible benefits. Your nonprofit's value proposition could include:
Skill training. Many nonprofits are well equipped to offer online skill training and courses. These can be professional skills, such as public speaking, professional writing, and web development, or more hobby-based, such as painting, cooking, or gardening.
Socialization and networking. Joining a nonprofit's community can be a good opportunity for supporters to expand their own personal networks. Supporters who are new to the area might join a nonprofit's community to make new social connections. A nonprofit more focused on professional development might provide networking opportunities for its members.
Supporting a meaningful cause. Nonprofits have an additional value proposition they can share with potential customers, whether they're already donors or not: supporting a good cause. If your audience knows the money they spend on your content is supporting a cause they care about, they'll likely be willing to spend a bit more or even choose your organization over a for-profit business that has similar products or services.
Before making promises to your supporters, ensure your nonprofit has the budget to follow through on your plans. At first, your nonprofit may be better off conserving resources and launching only one or two product offerings and then expanding your content after you've already found at least a modest degree of success.
3. How are donors encouraged to respond to your content?
When you release new content, how do you want your donors to respond to it? Some nonprofits might be interested in creating products that support a purely transactional response. This is usually the case for merchandise. For instance, few donors will be interested in further discussing their t-shirt purchase.
However, some content can lead to further interactions and even deepen your relationship with donors. For example, a nonprofit might create a community forum specifically for donors who contribute above a certain amount every month. These donors are paying for access to a community, and your nonprofit should strive to both encourage donors who currently have access to interact with one another and donors who don't have access to consider joining.
Thus, the nonprofit's product actually becomes more valuable the more their community engages with it. This can also apply to articles, webinars, podcasts, and other content where part of the value comes from the discussions your supporters have with each other in response to the content.
Additionally, think about upselling opportunities and how your current content can persuade supporters into exploring other purchasable content, as well. For example, you might create a course series where supporters could theoretically only purchase access to part one but are incentivized to continue the entire series.
Of course, in other cases, your content might lead back to your nonprofit's usual source of revenue: donations. At the end of relevant content, consider asking supporters to make a donation, especially if the content is directly related to your cause.
4. How does your content move donors through your sales funnel?
Whenever your organization creates a new product or service, consider what path supporters will take to make a purchase. The process of supporters engaging with content and slowly making decisions that lead them to a purchase is known as a sales funnel, and your nonprofit should have it in mind whenever you introduce a new piece of content.
Sales funnel models come in various levels of complexity, but for nonprofits, they are generally composed of these core steps:
Attract awareness. You first need to make your audience aware of your nonprofit's existence by catching their attention. Most of your marketing will focus on this first level as you gather as much initial attention as possible and encourage your audience to consider learning more.
Educate. Once supporters are aware of your nonprofit, those who are interested in learning more will visit your website, engage with your free content, and generally try to gather information about your organization and paid offerings before making a purchase. Ensure you have a significant enough amount of free content available for supporters to see how your offerings are valuable and worth purchasing.
Purchase. After supporters have learned about what your content has to offer, they will make a decision about whether or not to purchase it. Ensure your check-out process is as streamlined as possible to prevent cart abandonment and secure sales.
Advocate. Supporters who purchased your content and highly enjoyed it may then move on to the final level of the sales funnel, where they then start advocating for your organization. This usually includes recommending your content to friends and family, further spreading initial awareness.
In addition to the actual content supporters will be buying, your nonprofit should create marketing and educational materials to attract a wide initial audience. This can spread brand awareness and increase the chances someone interested in making a purchase will discover your offerings.
Your nonprofit can also earn revenue by partnering with businesses to help them move supporters through their own sales funnel. For example, many businesses sponsor nonprofits in exchange for marketing promotion, attracting more potential customers to the top level of the funnel
Having a deep understanding of your donors and the content they want to see from your nonprofit is the first step in creating engaging content. Stay up to date with your donors and brainstorm new ways your content can further their relationship with your nonprofit.
Join more than 45,000 others
who subscribe to our free, email newsletter.  It's information that will empower your nonprofit!