4 Strategies for Improving the Nonprofit Donor Experience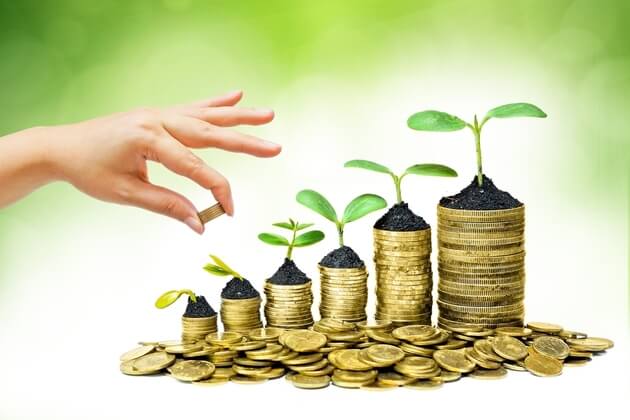 The following is a guest post from CharityEngine.
Supporters are the lifeblood of your nonprofit. Their involvement with your organization drives your mission forward, and their donations provide funding that makes your programs and projects possible.
To make your fundraising asks more effective, you'll need to make sure donors have a positive experience with your nonprofit throughout their entire engagement. Improving the donor experience will help you retain supporters, and retaining existing donors is a cost-effective way to provide your organization with reliable long-term funding.
In this guide, we'll walk through four key strategies to help your nonprofit improve the donor experience, including how to:
Optimize your online donation form.

Personalize donor communications.

Offer multiple engagement opportunities.

Leverage matching gifts.
As you implement these strategies, make use of your CRM's reporting and analytics features to collect data and measure their success. Then, this information can help you evaluate your strategies and make adjustments to continue improving the donor experience over time. Let's get started!
1. Optimize Your Online Donation Form
Online giving is popular with many donors. To connect with and provide a positive experience for these supporters, you'll need to optimize your online donation form.
To optimize your giving form for a better donor experience, CharityEngine's page on online donation forms suggests these tips:
Brand the form to your organization.

Seeing your organization's logo and brand colors on the form instills a sense of trust in donors.
Keep it short and to the point.

Donors are less likely to abandon straightforward donation forms that only ask for essential information, like contact and payment information.
Offer suggested donation amounts.

A donor who may be unsure how much to give will be able to fill out the form more easily, and you can set up a recurring payment option to streamline the process and increase donor retention.
Use a secure payment processor.

A PCI-certified processor will keep donors' credit card and bank account information safer than any other type.
You'll also want to link to your donation form on every page of your nonprofit's website and ensure it's optimized for mobile use. This way, donors can access the form no matter where they are on your site and fill it out easily using any device.
2. Personalize Donor Communications
Understanding your audience is the first step to effective communication. As you request donations, you'll need to communicate with supporters on their terms to encourage them to continue their donor journeys.
To make requests that your donors will be receptive to, you'll want to personalize your messages with information specific to each donor. Use your CRM to track and manage data on your donors, including their:
Preferred name, pronouns, and contact information.

Demographic information, such as age, location, and family status.

History of contribution to and engagement with your organization.
Once you have all this information organized, you can start to personalize donor communications. Add each donor's name to your direct mail and email marketing messages, and include other unique details about the supporter where possible. For example, you might reference a donor's past engagement to acknowledge their history of giving before making a new request. This shows donors that your nonprofit values them as individuals and that their specific contributions matter to you.
Also, remember to evaluate your organization's post-gift stewardship strategies. Thank donors for each and every gift they make, give them an idea of how their gift can further your mission, and ask for their feedback on the donation process so you can continue improving their experience.
3. Offer Multiple Engagement Opportunities
The more invested your donors are in your organization's work, the more likely they are to keep supporting you long-term. This is especially true for long-term supporters as they will likely appreciate more ways to get involved than donating alone.
One way to engage donors further is to invite them to fundraising events. They'll get to interact with your organization's staff and meet other donors, motivating them to support your mission more passionately. Plus, you'll bring in additional revenue through events.
Some event fundraisers that may be popular with your donors include:
5K races.

5K fundraisers appeal to a wide audience because they offer a variety of ways to get involved. Attendees can choose to run a timed race, take the 5K at their own pace, or fill

volunteer positions

if they'd like to get involved but don't want to participate in the race.

A-thon style events.

These events involve supporters doing a particular activity for as long as possible to raise funds through peer-to-peer contributions. Common a-thon style events include walk-a-thons, bike-a-thons, swim-a-thons, dance-a-thons, and read-a-thons.

Auctions.

Whether you host a live or silent auction, your supporters will enjoy bidding on items to support your organization. Keep in mind that the highest-value auction items often can't be easily found in stores. Instead, procure experience-based items like spa packages or concert tickets by partnering with local organizations and businesses, or consider how you can bundle together many small items to make one valuable gift basket.
In addition to promoting your fundraising events to donors, you'll also want to offer volunteer opportunities. This way, they can see firsthand how your organization makes an impact and be sure that their donations are supporting a good cause.
4. Leverage Matching Gifts
Corporate matching gifts allow your organization to essentially double the donations you receive at no additional cost to supporters. When a donor who works for a company with a matching gift program contributes to your organization and submits a match request, their employer will match their donation. Sometimes the company will match the employee's contribution exactly, sometimes they'll give a percentage of the original amount, and sometimes they'll double or even triple the gift.
According to Double the Donation, offering matching gifts improves the donor experience as 84% of donors say they're more likely to contribute if they know their gift will be matched. These donors know their donation will go further with a matching gift, allowing them to make even more of an impact. However, it's estimated that up to $7 billion in matching funds goes unclaimed each year, mainly because many donors don't know that their employers have matching gift programs.
To solve this problem, your organization needs to market matching gifts to your supporters. Create a page on your website devoted to matching gifts, and embed a matching gift tool donors can use to look up their employers and check their match eligibility prior to contributing. You'll also want to send emails to your supporters explaining how matching gifts work and post engaging content on social media reminding them to check their eligibility when they give.
As you market matching gifts, track conversion rates from each marketing channel. In your CRM, note which supporters are match eligible. Then, follow up with supporters who have made a gift but have yet to submit a matching gift application to their employers to maximize your organization's matching gift revenue and create a better experience for your donors.
Every nonprofit is different, so you'll likely need to adapt the strategies in this guide to your organization's unique needs and goals. Leveraging donor data throughout the process will help you improve the donor experience for your nonprofit, leading to increased donor retention over time. 
Join more than 45,000 others
who subscribe to our free, email newsletter.  It's information that will empower your nonprofit!