Should Your Nonprofit Outsource its Bookkeeping Needs?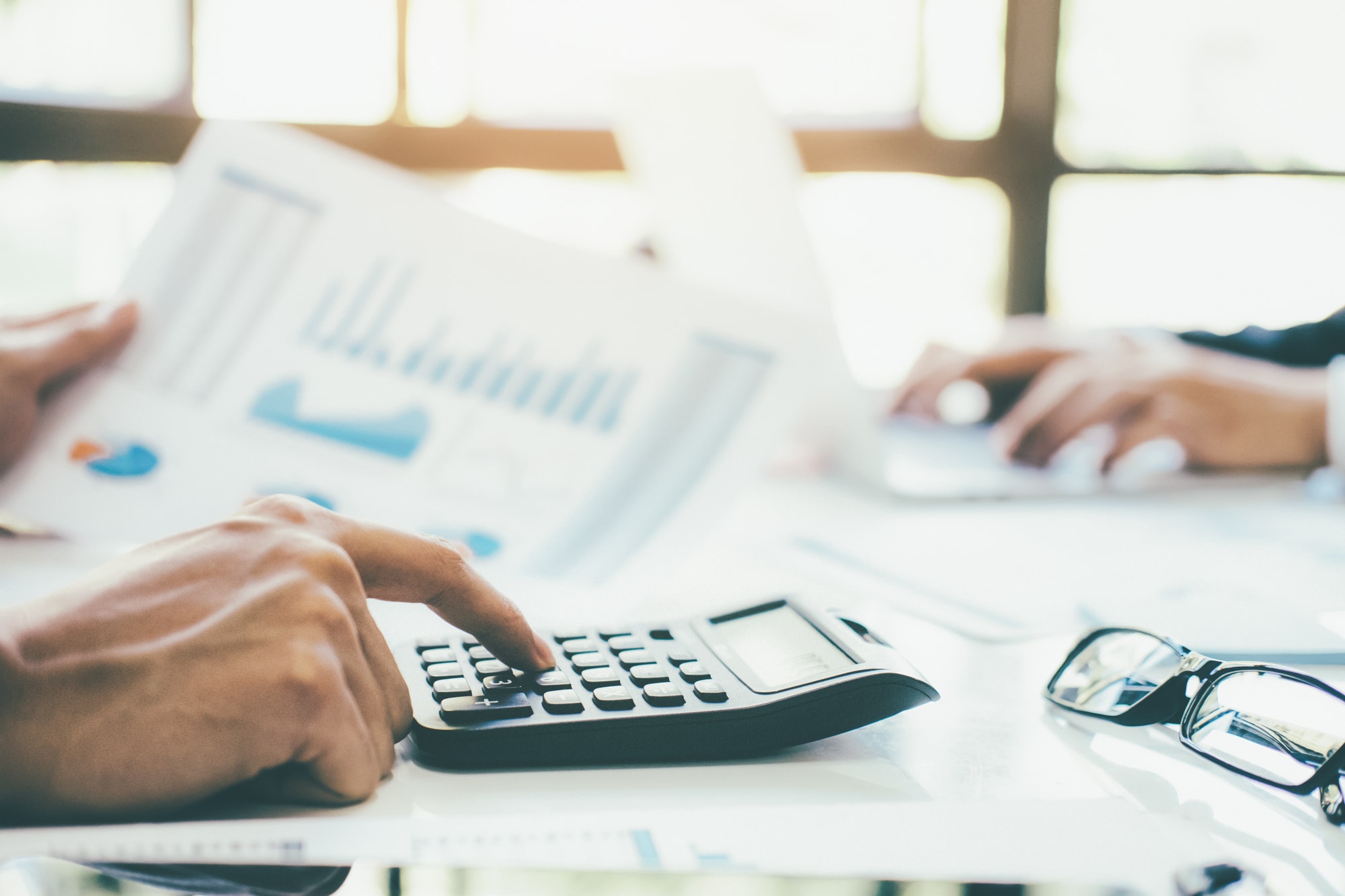 Maintaining timely and accurate financial records is one of the most important responsibilities facing every nonprofit organization. But doing it right is time-consuming, and the rules are complicated.
Bookkeeping can be such a headache that 40% of small business owners say bookkeeping and taxes are the worst part of owning/operating a business*.  With nonprofits, the number is even higher.
So how do you balance this crucial need without taking too much of your time and resources away from your mission? If bookkeeping has become a burden for your organization, it may be time to outsource. But before you make that decision, let's explore some of the benefits of outsourcing bookkeeping services:
Put more time into your mission
Minimize your nonprofit's risk
Accurately submit state & federal filings
Access to top-shelf accounting software
Professional advice and counsel
Put More Time into Your Nonprofit's Mission
Administrative tasks are an essential element to any healthy organization.  They may not be the most fun or rewarding parts of operating a nonprofit, but failure to keep up with them is not an option.
With that said, time spent on administration is time NOT spent on mission.  Think about how much time you spend maintaining your organization's books. Imagine putting that time towards grant writing, fundraising, or donor relations!  Outsourcing your bookkeeping to professionals gives you the freedom to put the time you were spending on your books back into your mission. Spend less time on something your not a professional at, and more time impacting your community.
Minimize Your Nonprofit's Risk
Just like any business, nonprofits can be susceptible to fraud and mishandling of money.  Given the number of smaller nonprofits that are run by volunteers and part-timers, the risk is even higher for you.
Though many times this negative activity isn't intentional, trusting inexperienced people in order to cut down on expenses can end up costing you long-term if your books are not accurate and up-to-date. With an outsourced bookkeeping arrangement, your nonprofit can have an experienced, impartial professional to keep track of your finances and to help eliminate the risk of fraud or inaccurate reporting.
Accurately Submit State & Federal Filings
It should be clear by now that maintaining timely and accurate financial records is crucial to your nonprofit's success.  One of the realities that is often overlooked is the downstream consequences of bad books.  Any level of inaccuracy in your accounting records will result in incorrect reporting to state and federal agencies.
We often see this with clients who come to us after several years of doing their own books and filings, or having another non-professional doing it.  Bad books lead to bad, inaccurate filings.  The longer this goes on, the more it compounds.
For example, if your financial statements for 2018 were inaccurate, your IRS Form 990 that was based on this data was also inaccurate.  Even if 2019s data was right, your 2019 Form 990 would still be off, because it relied on end-of-year numbers from 2018.  If 2019 was as bad as 2018, your 2019 returns are likely even worse than 2018 due to the compounding error.
Working with an accounting professional who understands nonprofits issues can help you avoid this cascading nightmare.
Access to Top-Shelf Accounting Software
There are so many apps and software tools at our disposal these days that can make many of our tasks more efficient. The same is true for nonprofit bookkeeping.
Foundation Group is Quickbooks ProAdvisor-Certified. Our clients are provided a complimentary subscription to the leading, cloud-based accounting software platform available, Quickbooks Online.
These programs make it easy for your books to stay up-to-date on the go, and make it easier for professionals to access your books and consult with you directly about your specific account.
Professional Advice and Counsel
I intentionally saved the best for last:  the value of professional advice and counsel.
One of the most important aspects of working with a third-party expert is their ability to advise your nonprofit about important financial issues impacting your nonprofit.  It may be a situation where your bookkeeper notices transactions or financial activity that is concerning.  Maybe it's an opportunity to do things better or more efficiently.  Or as is often the case, our client has questions about how to do things according to compliant best practice, your outsourced professional is there to guide you.
About Foundation Group's Nonprofit Bookkeeping Services
If any of the benefits described above could help you carry out your nonprofit's mission better, you should really consider our Nonprofit Bookkeeping Services. We provide a chart of accounts setup/review, monthly bank account reconciliation, and monthly financial statements. We pair you with a highly-skilled professional bookkeeper, whose expertise is best matched to your needs. With a complimentary subscription to Quickbooks Online, you'll have secure, 24/7 access to your books and records.
Regardless of your staff size, income level, or location, we have a plan that will keep your books accurate and up-to-date. Get with us today and let's get you on the path to success!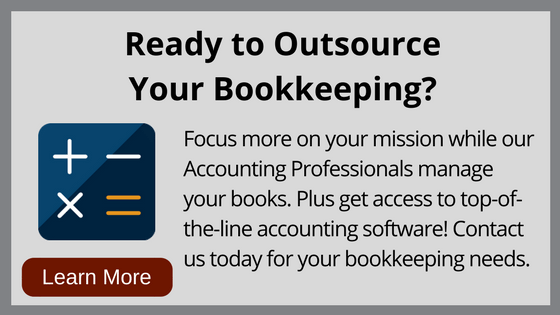 Join more than 45,000 others
who subscribe to our free, email newsletter.  It's information that will empower your nonprofit!