Foundation Group To Present Fundraising Workshop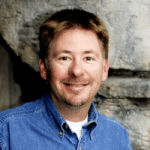 I've got some great news to share.  We just finalized the details on an intensive day-long, hands-on workshop that will give you the tools and know-how necessary to make 2012 the best fundraising year your nonprofit has ever had.  Sounds bold, you say?  Well, it may be bold…but come to this workshop and I suspect you will want to be added to our testimonial list!
Many of you are familiar with Sandy Rees, a Certified Fundraising Executive, Foundation Group Virtual Faculty member and all-around fundraising guru.  We have arranged with Sandy for her to come to our conference facility and present her Simple Success Fundraising Plan workshop.  This workshop is an extension of Sandy's do-it-yourself kit of the same name.  The great thing about this workshop is that you not only come out of it with a working plan, but you get to take a copy of the kit home with you.  At $179 per attendee, it is an incredible investment opportunity toward your nonprofit's success.  We'll even feed you lunch!
I could go on and on about this..or I can simply direct you to the information page so you can get registered.  The date is February 1, 2012 and seating is strictly limited to the first 30 registrants.  Do NOT miss this opportunity to get your nonprofit fully funded this year!