IRS Improves Nonprofit Data Availability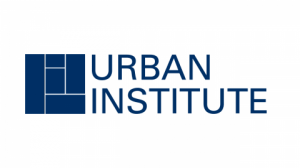 The Internal Revenue Service made a significant announcement last week when it revealed its upcoming improvements to charity data accessibility.
For years, the IRS has come under fire for not providing easy public access to nonprofit tax return data.  And just recently, The Aspen Institute released a report that called on the IRS to disclose more data from Form 990s filed by charities and to do so in a fashion that makes it easy to search.
While such data has been available in a limited fashion from Guidestar and others, it usually takes the form of PDF docs.  The IRS itself has allowed the public to obtain DVDs, but the format of these has been cumbersome to work with.  The goal of open government advocates is data that can be downloaded and used by the public in spreadsheet or similar fashion.
Not all information will be made available, though the content to be released is significant.  Conspicuously absent will be charity names and addresses, but the federal employer ID number will be shown.  Financial support, assets, revenue, spending and key person compensation is the primary data to be provided.
This news is getting a mostly positive response from open government groups such as Urban Institute, Aspen Institute and the Bill and Melinda Gates Foundation.  Tom Pollak, program director of the National Center for Charitable Statistics at Urban Institute remarked,
[quote]We really appreciate the IRS taking this major step forward to make a lot of data available on a timely basis, and we are very hopeful that in future years the IRS will be able to expand on what they include in the file.[/quote]
A little more reserved in her praise, Cinthia Schuman Ottinger of the Aspen Institute said,
[quote]…the IRS move was a "positive step" but she hoped the agency would do more to make all information on the forms available and make them available in a format that is more easily shared and more efficient for computer programmers and developers to use.[/quote]
Look for the changes to appear on the charities section of IRS.gov in the next week or so.