Common Questions About
Fundraising Registration
Charitable Solicitation Registration
and Renewal Services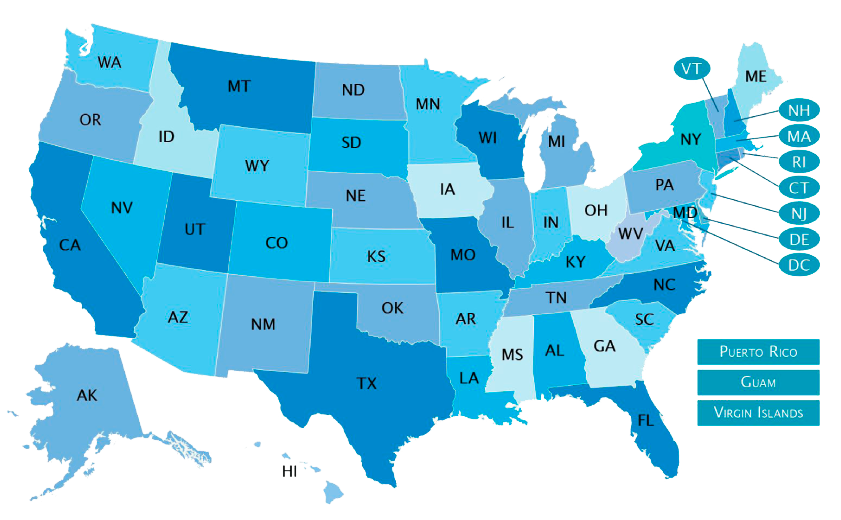 Our team of Compliance Specialists are experts in state fundraising registration and renewals, working with thousands of clients each year. Whether you are fundraising in a single state, every state, or somewhere in-between, we've got you covered.
States not currently requiring registration: Arizona, Delaware, Idaho, Indiana, Iowa, Montana, Nebraska, South Dakota, Vermont, and Wyoming.

Learn More
There's a lot to know about staying in compliance for fundraising. The articles linked below are great resources to
help you understand the registration requirements for your nonprofit to be able to raise the support it needs.
37 states, plus DC, require 501(c)(3) nonprofits to register prior to soliciting
donations. Don't risk non-compliance! You can trust Foundation Group to
keep your nonprofit in good standing and ready to fundraise the right way.